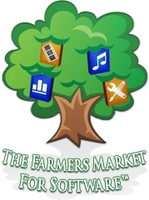 Some of the best software has been a virtual secret to many users. ThePCBundles provides an affordable way for developers to expose their programs to PC users while simultaneously providing PC users with the lowest possible prices!
Berkeley, CA (PRWEB) September 3, 2010
ThePCBundles is pleased to announce the launch of ThePCBundles.com, a unique website that provides consumers with the best prices on high quality software while returning to developers most of the revenue that is generated by the sale of their software.
The September bundle provides users with 6 premium programs that have a combined retail value of over $240 but are priced at only $29.95 at ThePCBundles.com. By eliminating the middlemen and bringing developers and users together, ThePCBundles creates a win-win situation for both consumers and developers.
ThePCBundles' sister site, TheMacBundles, has received high praise over the past year from journalists, consumers, and developers for its unique business model and its business practices. Now PC users also have the opportunity to get the best software at the best prices while also being protected by ThePCBundles' no-fine-print policy. This means consumers get the same software, support, licenses, and upgrade benefits that apply to users who paid the full retail price for the software. Additionally, ThePCBundles provides a 30-day money back satisfaction guarantee.
ThePCBundles' inaugural bundle contains 6 high quality programs:

iSkysoft iMedia Converter - is a feature-rich all-in-one converter that among other things supports almost any DVD or popular video file on the market. It enables users to quickly and easily rip DVDs, convert videos, remove DRM protections, and extract audio from both DVDs and video files.
maComfort - is a new Windows program which emulates Mac hotkeys and popular Mac features like Quicklook, Spaces, and Active Corners. It's also great for Boot Camp, Fusion, and Parallels Desktop users, and people often switching between both the Mac and Windows operating systems.
Master Key - is a program that teaches users to type on a standard or new key layout or to improve their existing typing skills using the supplied drills or any of the user's own plain text files.
MyTunesRSS - acts as users' own private music and video server that lets them access their multimedia collection via a web interface in any browser virtually anywhere in the world. It's loaded with cool features.
PopChar - makes "typing" of unusual characters fast and easy without having to remember keyboard combinations. With a single click in the system tray, PopChar is available for accessing the thousands of characters often hidden in users' fonts.
Super Flexible File Synchronizer Pro - allows users to back up their data and synchronize PCs, Macs, servers, notebooks, and online storage space. Users can set up as many different jobs as they need and run them manually or by using the scheduler.
Additionally, Roxio's Creator 2011 is being offered for a net price of only $69.99 (30% off) after a $20 rebate and a special 10% off coupon ThePCBundles is providing for its visitors.
PC Tools Registry Mechanic is ThePCBundles' second Weekly Special, and it is being offered for only $22.46 (25% off). Both of these specials expire on September 13th.
###