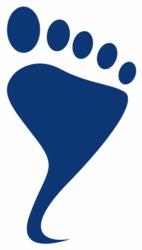 Henderson, NV (PRWEB) May 29, 2013
Beginning August 23rd and continuing through August 25th, over 550 teams will make the 100km trek from Hawesbury to the Harbour in an effort to raise money to fight poverty and Bunion Bootie will be going along to support local Lauren Webb on her quest!
According to Ms. Webb, "I have decided to participate for two reasons. One, for a personal challenge, as I know how much it is an equal mental challenge as it is physical. Knowing I can push my mind and body to the limits to achieve such an amazing goal. Secondly it's an amazing feeling knowing we are helping so many people in need stricken by poverty world wide by raising over $5000."
Bunion Bootie wishes Ms. Webb a successful hike and is very honored she has chosen Bunion Bootie for her bunion needs. According to her, "I truly believe the one thing that could prevent me not finishing this is my bunions and [Bunion Booties] remove 90% of the challenges that my bunions would cause me." Best of luck to you Lauren!
About Bunion Bootie
Unlike hard bunion splints, toe spacers, and bunion pads, Bunion Booties can be worn comfortably and easy in almost any shoe and stays in place all day long. Bunion Bootie was established in 2011 by a small group of bunion sufferers who came together in search for an effective non-surgical treatment for bunions. Bunion Bootie is the perfect answer for people who must stay on their feet for prolonged periods including office workers, shift workers, teachers, and athletes. Bunion Bootie fits in any shoe easily and comfortably and provides all day relief from the rubbing and irritation caused by bunions. Bunion irritation, if left untreated, can result in blisters, swelling, tenderness, and bursitis. At only 0.4mm thick, Bunion Booties fit comfortable in almost any shoe (including high heels and running shoes), and is made with odor and bacteria resistant materials. Discounts are available when purchasing multiple Bunion Booties. Please visit https://www.BunionBootie.com for full details.
About the Oxfam Challenge
The Oxfam Trailwalker 100km Challenge is an event put on by Oxfam Australia, a global movement of dedicated people working hard to fight poverty and injustice. Oxfam now raises over $7million each year in Australia alone.