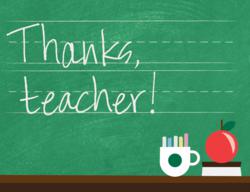 I am a teacher and am on my feet for much of the day. Before using the Bunion Bootie, I would sometimes limp because of the pain in my foot. My foot feels much better now and... I am very satisfied
Henderson, NV (PRWEB) May 28, 2013
Eligible private and public K-12 teachers now qualify for a 10% savings on each and every order placed with Bunion Bootie. By employing the services of SheerID, a trusted partner that provides instant and accurate identity verification, Bunion Bootie can ensure that only eligible teachers can take advantage of this exclusive offer. "Teachers play an integral role in our children's success, and I'm thrilled to partner with Bunion Bootie to demonstrate our appreciation for the work that they do." says Jake Weatherly, CEO of SheerID. "By using SheerID's teacher verification platform, Bunion Bootie has made it secure and easy for teachers to verify their credentials and get the exclusive discount." The service should be completely live and available for use on BunionBootie.com as early as June of this year. Home school teachers may also be verified through a secondary electronic verification process, within 20 minutes of submitting their qualifications.
As one Bunion Bootie customer said recently, "I am a teacher and am on my feet for much of the day. Before using the Bunion Bootie, I would sometimes limp because of the pain in my foot. My foot feels much better now and my gait is always normal. I wasn't sure what to expect, but I am very satisfied with my purchase."
The 10% teacher discount will be available in conjunction with automatic discounts applied when purchasing more than one Bunion Bootie. Visit the Bunion Bootie Discounts Page for more details or contact CustomerService(at)BunionBootie(dot)com.
About Bunion Bootie
Unlike hard bunion splints, toe spacers, and bunion pads, Bunion Booties can be worn comfortably and easy in almost any shoe and stays in place all day long. Bunion Bootie was established in 2011 by a small group of bunion sufferers who came together in search for an effective non-surgical treatment for bunions. Bunion Bootie is the perfect answer for people who must stay on their feet for prolonged periods including office workers, shift workers, teachers, and athletes. Bunion Bootie fits in any shoe easily and comfortably and provides all day relief from the rubbing and irritation caused by bunions. Bunion irritation, if left untreated, can result in blisters, swelling, tenderness, and bursitis. At only 0.4mm thick, Bunion Booties fit comfortable in almost any shoe (including high heels and running shoes), and is made with odor and bacteria resistant materials. Discounts are available when purchasing multiple Bunion Booties. Please visit https://www.BunionBootie.com for full details.
About SheerID
SheerID is the creator of verification technology used to transform existing, protected private data into a service that benefits commercial enterprises and the public, while still keeping the information safe and secure. For more information on SheerID's verification solutions, call 855-SheerID to speak directly to a representative, email info(at)sheerid(dot)com, or visit http://www.sheerid.com.