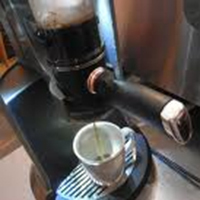 Alpharetta, GA (Vocus) September 7, 2010
Everything Coffee & Tea announces that they have been chosen by Bunn to be a distributor of the Trifecta™. This is the first tech-enabled barista crafted single cup brewer that captures the true essence and flavoring of the coffee origins. This machine will allow the coffee shop retailer to offer single origins and unique coffee that are traditionally to expensive to brew by the pot to offer premium choices to their customers with the quality and speed of this new one cup brewer by Bunn. This is exciting news for coffee enthusiasts.
Everything Coffee and Tea distributes coffee shop products throughout Georgia, Tennessee, North and South Carolina and Alabama. They also via their website sell nationwide. They have earned a reputation of being strong on service and fair on pricing. They are key distributors for Big Train, Monin, Ghiradelli, Two Leaves and a Bud, and Dr. Smoothie to name a few. They also carry top commercial coffee equipment such as Astoria, Fetco, and Bunn. Due to their large customer base and customer satisfaction is why Bunn decided to allow them to be one of the first distributors to be able to offer the Trifecta™.
The Trifecta™ has three brewing phases. The first is wetting. The saturation of the coffee grounds can be controlled to get the percentage of water and pause appropriate for a particular coffee. Second is the extraction process. Air is injected into a pressurized chamber so that the grounds are agitated. The result: uniformity of extraction and a complex beverage that will be enjoyed by a coffee lover. The third is hydrolysis. Air presses the beverage through a metal screen that filters out coffee grounds while preserving coffee oils and aromatics for a deep – body unique coffee experience. (Source http://www.trifectaexperience.com)
This all means that a coffee shop that strives to increase its offering can appeal to true coffee lovers desire to experience unique coffees. The barista does not have to brew these unique and often expensive coffee but as they are ordered. Plus with the technology of the Trifecta™, the coffee will never taste better. Plus a coffee shop if they chose could just make one cup of fresh brewed coffee as the client orders if they wished.
Everything Coffee and Tea has demo units that one can experience the Trifecta™ for themselves. Just give them a call and schedule an appointment. While you are there as for a tour to discover the hundreds of coffee shop supplies they offer. If you are thinking about opening a coffee shop; it would be a great idea to ask them for assistance. They can you through the whole process of equipment selection and even menu planning. They also even offer barista training if needed.
To learn more about Everything Coffee & Tea just follow the link: Coffee Shop Supplier
This article was prepared by Click Ready Marketing. To learn more about them just follow the link: http://www.clickreadymarketing.com
###