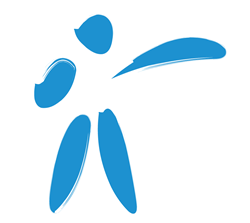 Bupa also made the decision to ensure that all medical treatments necessary for cancer would be paid in full for all their plans, even their most affordable basic plan
(PRWEB) December 03, 2014
Pacific Prime recently reviewed a selection of the best medical insurance providers for an end of the year report to find which plans most benefited their clients. The review focused primarily on medical insurance plans administered by Bupa Global and insured by Raffles Health Insurance in Singapore, the first being the 'Lifeline' Plans and the other 'Bupa Worldwide Health Options'.
'Lifeline' Plans are organised through a traditional 3-level plan design and proved to be straightforward and the easiest to understand out of the two reviewed. The 3 levels, Essential, Classic and Gold, each provide specific levels of coverage, ranging from basic hospitalisation to full-inclusive in & out-patient benefits and the option for cover relating to maternity insurance.
Dental and optical cover were not found to be featured in the Lifeline Plans, as they were planned into a new 'modular' system called 'Worldwide Health Options'. BupaWHO was recently designed to allow members to optimise their insurance independently, selecting from a list of modules such as out-patient cover, medication, evacuation, repatriation, USA cover (and dental, optical benefits). The modular system also allows members of the same family under one plan to select cover based of their personal requirements independently. This would enable, for example, a parent to include dental benefits for a child without opting for it themselves on the same plan.
Bupa also made the decision to ensure that all medical treatments necessary for cancer would be paid in full for all their plans, even their most affordable basic plan. The cover extends to medication and out-patient benefits, even if the modules were not included in the initial purchase. Wellness and optical benefits were also found to be provided with the highest limits available when compared to other international private medical insurance plans, and also included the best benefits for maternity coverage along with the shortest waiting periods.
A hassle-free claims experience via E-claims, along with a large network of hospitals and clinics across the globe also contributed, but it was Bupa's decision to feature cancer coverage at the core of all plans that made Bupa Singapore's Global plans feature as a leader in Pacific Prime's report for 2014 regarding international medical insurance coverage in Singapore.