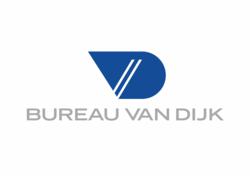 These are encouraging figures, and give cause for hope that M&A activity is coming back after some difficult months recently.
New York, NY (PRWEB) August 01, 2012
Full Zephyr M&A Reort - North America July 2012
The value of merger and acquisition (M&A) deals targeting companies based in North America rose by 69 percent in July from USD 57,436 million to USD 96,897 million, the highest figure recorded so far in 2012, and the highest since last October, according to Bureau van Dijk's Zephyr database. However, compared with the same time in 2011 when USD 127,696 million was recorded, the result was down 24 percent.
Given that volume of transactions in North America was down from the previous month – from 1,106 to 928 transactions, – the substantial increase in value can be attributed to higher company valuations in July. The dip in deal numbers was also reflected both in the US and Canada.
Lisa Wright, Zephyr director, said: "These are encouraging figures, and give cause for hope that M&A activity is coming back after some difficult months recently. The private equity results are impressive, and show that investors are becoming more confident in making high-value deals."
Both the US and Canada experienced significant increases in deal value during July – up 45 percent from USD 49,310 million to USD 71,312 million in the US, and an even more impressive result in Canada, soaring from USD 8,096 million to USD 25,586 million.
The value of private equity deals in July rose 36 percent from USD 15,528 million to USD 21,065 million, the highest figure recorded in North America since October 2010. Compared with the same month in 2011, the result is 5 percent higher (July 2011: USD 20,124 million).
However, unlike in the general M&A picture, the trend was not entirely reflected in the national figures. While the US did mirror the overall private equity results, with value jumping 49 percent from USD 13,745 million to USD 20,414 million, Canada bucked this trend as value declined sharply from USD 1,783 million in June to USD 652 million, a 63 percent drop.
Meanwhile, the volume of private equity transactions followed the general M&A pattern, sliding from 323 deals last month to 275, and this dip was seen in both the US and Canada.
Five private equity transactions surpassed the billion dollar mark in July, highest among them was the Suddenlink buyout by BC Partners and Canada Pension Plan Investment Board together with the management team, valued at USD 6,600 million. BC Partners also participated in the second-highest value deal, partnering with Carlyle Group to buy Milton Roy, Sundyne and Sullair from United Technologies, in a deal worth USD 3,460 million.
About Zephyr
Zephyr is an information solution containing M&A, IPO and venture capital deals and rumors with links to detailed financial company information. Zephyr covers various deal types including M&A activity, IPOs, joint ventures and private equity deals. It's published by Bureau van Dijk (BvD). The deals on Zephyr are linked to the company financials and peer reports on BvD's product range, which includes Orbis, Amadeus and Fame, for company valuation and benchmarking.
Zephyr contains information on over 970,000 deals. Approximately 75,000 deals are added each year depending on levels of deal activity. Zephyr has no minimum deal value. All deal information is translated into English. Zephyr's UK-based researchers speak over 35 languages and use native language and English sources in their deal enquiries. http://www.zephyrdealdata.com
About M&A Portal
The M&A Portal is a resource for anyone interested in M&A Deals intelligence and information. We host M&A news, deal commentary, features and research papers written by experts across the globe. http://www.mandaportal.com
About Bureau van Dijk
Bureau van Dijk (BvD) is one of the world's leading publishers of electronic business and company information. The company has 33 offices worldwide. BvD is best known for its range of international company information products that combines multiple high-quality data sources with flexible software to allow users to manipulate data for research, marketing intelligence and analysis. Products include Fame, Orbis, Amadeus, Bankscope, Isis and Osiris. BvD also publishes the global M&A database, Zephyr. http://www.bvdinfo.com