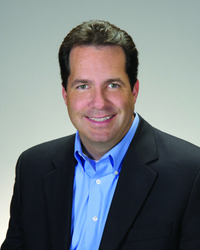 We couldn't be prouder of our new Web site, brochure, letterhead and business cards that Burke designed for us
Charlotte, NC (Vocus) May 26, 2010
Burke Communications, Inc. has updated the Web site and other marketing materials for Breaks Interstate Park, a 4,600-acre park in the Appalachian Mountains on the border of Virginia and Kentucky.
For Breaks Interstate Park, Burke provided a total redesign of the Web site, http://breakspark.com, as well as a new informational brochure, letterhead and business cards.
"We couldn't be prouder of our new Web site, brochure, letterhead and business cards that Burke designed for us," said Matthew O'Quinn, Superintendent of Breaks Interstate Park. "The Web site, in particular, gives us the opportunity to tell more people about the natural beauty, activities and amenities of Breaks Park in a compelling, inviting and attractive way. We anticipate that these new marketing materials will raise awareness of our park and bring in even more visitors to enjoy all that we have to offer."
Breaks Interstate Park was established in 1954 by an act of Congress initiated by the efforts of Virginia and Kentucky, the two states it crosses. It is one of only two such interstate parks in the United States. The name Breaks describes a passage through the mountains, a rare opportunity for early settlers to take their frontier lives to a new level. The area was discovered in 1767 by Daniel Boone as the single passage through the 125-mile stretch of Pine Mountain. Layers of history welcomes today's visitor, as does the resplendent beauty of this unique 4,600-acre park. Recreational activities include hiking, boating, rafting, horseback riding, camping, and fishing. Accommodations include cottages, campsites, luxury cabins and lodge rooms with breathtaking views, and the Rhododendron Conference Center offers 6,000 square feet of flexible meeting space.
Burke Communications is a full-service advertising agency experienced in branding and Internet marketing. Since 1991, Burke Communications has developed and implemented integrated communication solutions for regional, national and global businesses with advertising, design, video and Internet projects. In 2009 the Charlotte Business Journal ranked Burke as Charlotte's 8th largest Web design firm and, in 2010, as the 15th largest advertising and marketing agency. In 2008, Burke was named No. 1 on The Mecklenburg Times' list of the 10 fastest-growing Web design agencies in Mecklenburg County, N.C. For more information, please call 704-377-2600 or visit http://www.BurkeCom.com.
Contact:
Vicki Walker
Burke Communications, Inc
Phone 704.377.2600
FAX 704.377.2677
###