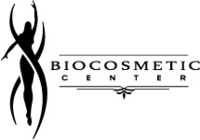 Phoenix, AZ (Vocus) August 4, 2010
BioCosmetic Center urges citizens to support new initiatives working to get veterans necessary burn scar removal procedures. According to the Armed Forces Institute of Regenerative Medicine (AFIRM) keloid and hypertrophic scarring due to burn wounds/injuries are one of the most common military injuries. Recent movement is being made both in the military framework and without to extend much needed services to retuned soldiers who are left with moderate to severe scarring. Burn scar removal can be very effective, but isn't always covered for returning soldiers.
AFIRM is an interdisciplinary network encompassing both military and civilian institutions established in 2008 as a five year project. It is funded by governmental institutions (both federal and state) and academic institutions. They conduct research in five areas:
1. Wound healing without scarring
2. Craniofacial reconstruction
3. Limb repair and regeneration
4. Compartment syndrome (swelling and inflammation after surgery/injury)
5. Burn repair
BioCosmetic Center sees the increasing recognition of scar removal as a vital procedure for veterans as a much needed change that will have extensive ramifications for veterans and their families. Moderate to severe scarring can have a profound negative effect on the self confidence and self image. Burn scar removal can drastically improve the outlook of individuals who have undergone moderate to extensive injuries. In the face of other major mental and physical hardships many experts agree that expecting veterans to endure damage that doesn't have to be permanent is wrong.
Eric Jantze of BioCosmetic Center responded, "We feel recognition of those who are working towards providing veterans with the aid they need after injuries that result in scarring is vital. If we want the movement to continue towards more comprehensive care for returning soldiers it needs to be brought to the forefront. Burn scar removal can be very effective. It has been known to drastically reduce severe issues with confidence and self image as well as alleviate drastic cases of depression."
BioCosmetic Center urges citizens to write letters to their senator or congressman requesting that they support governmental aid for rehabilitation of wounded troops.
BioCosmetic Center offers all inclusive, personalized programs to aid individuals in obtaining their physical goals. Programs can include any of the following: acne scar removal, liposuction, Botox, weight loss, scar removal, bio-identical hormones, dermal fillers, VO2 testing and more.
To get further information on BioCosmetic Center or current standards in the industry get in touch with Eric Jantze:
Contact: Eric Jantze
Company: BioCosmetic Center
http://www.biocosmeticcenter.com
Phone: 480-515-3900
###