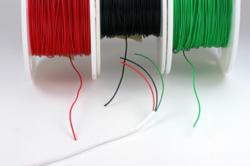 Steps can be taken to mitigate the problem of cable imbalance in a three wire temperature sensor.
Minnetonka, MN (PRWEB) March 21, 2012
Burns Engineering has released a White Paper highlighting the importance of managing RTD (Resistance Temperature Detector) sensor lead wire configurations to achieve optimal installed sensor accuracy. Three wire RTD designs are common in the process industry and often the only choice due to existing control system limitations. Errors associated with wire imbalance can be significant and are often not fully understood or addressed by the end user when installing RTDs. This technical paper presents the concerns, rationale, calculations, cable construction insights, and management methods to establish confidence in the temperature measurement as well as in the sensor being specified.
Beyond lead wire variation, Burns also offers several other technical papers on Error Sources to provide a larger context and help ensure process measurement confidence. Visit the Technical Papers page on the Burns website to view these technical assessments.
About Burns Engineering:
Since 1960, Burns Engineering has been an industry leader in the design and manufacture of temperature measurement products for the Process, OEM and Metrology industries. Products include RTDs, Secondary SPRTs, Thermocouples, Thermowells, Transmitters and NVLAP® Accredited Calibrations (Lab Code 200706-0). Learn more about Burns Engineering at http://www.burnsengineering.com or contact directly at 800-328-3871.