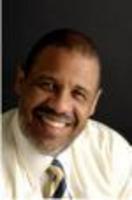 San Francisco, CA (Vocus) December 1, 2009 –-
The W. Haywood Burns Institute (BI) announced today that Executive Director James Bell will hold a conference call Tuesday December 1 to discuss a new report that examines systemic problems in juvenile justice nationally and proposes local models for change proven to reduce racial disparities and undeserved detention.
The conference call is scheduled to begin at 7:00 a.m. Pacific Daylight Time (PDT), 10:00 a.m. Eastern Daylight Time (EDT). The report is expected to be released that same day and will be available for download at http://www.burnsinstitute.org.
To access the conference call, media should call +1-800-977-8002 a few minutes prior to the start of the call Tuesday and enter the Participant Code: 452753.
Mr. Bell, an award-winning juvenile justice leader, co-authored with his colleagues The Keeper and the Kept, which challenges our nation's overreliance on detention, particularly for youth of color, and offers solutions for local officials who seek to transform their juvenile justice systems.
Systemic problems in juvenile justice are at the forefront of conversation today, particularly regarding juvenile imprisonment for life without parole. On a national level, Black youths are serving life without parole at a rate of about 10 times that of White youths. Mr. Bell – who has appeared on Nightline and The Tavis Smiley Show and has received prestigious awards including "Advocate of the Year" from the U.S. Office of Juvenile Justice and Delinquency Prevention – will argue that now is a vital time for our society to transform the nature of juvenile justice.
Mr. Bell will be available for questions during and after the call regarding juvenile justice topics.
About W. Haywood Burns Institute
James Bell founded the San Francisco-based nonprofit The W. Haywood Burns Institute (BI) in 2001 to work directly in U.S. counties to reduce disparities in juvenile detention. The BI works in states including California, Illinois, Louisiana, New York, New Jersey, Minnesota and Arizona.
Mr. Bell received his J.D. from U.C. Hastings College of the Law and worked for two decades at the Youth Law Center in San Francisco. Mr. Bell has also assisted the African National Congress, Chinese officials and New Zealand and Australian officials in juvenile justice systems and issues including restorative justice systems and alternatives to detention.
###