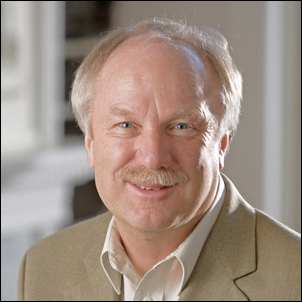 The Business Intelligence Network has enlisted industry experts to conduct these research studies. We are excited about the depth and breadth of these studies that are sure to benefit the community and the study sponsors
Boulder, CO (PRWEB) January 11, 2007
The Business Intelligence Network announces their 2007 Research Study schedule. Industry experts will conduct vendor-sponsored research studies throughout 2007 on topics including performance management, service-oriented architecture, on-demand business intelligence, open source solutions, Web 2.0 data, master data management and data integration.
"The Business Intelligence Network has enlisted industry experts to conduct these research studies. We are excited about the depth and breadth of these studies that are sure to benefit the community and the study sponsors," said Colin White, Research Director for the Business Intelligence Network.
The industry experts who will participate in these studies are:
Michael Dortch, a leading, frequently published, influential IT industry analyst with more than 30 years of experience.
Claudia Imhoff , an internationally recognized business intelligence expert and popular speaker who serves as an advisor to many corporations, universities and leading technology companies.
Colin White , a 35-year industry veteran well known for his in-depth knowledge of leading-edge business intelligence and business integration technologies, and how they can be used to build a smart and agile business.
Judy Davis, a leading researcher and expert in the business application of information technology who has worked extensively with enterprises, end users and major vendors.
Mark Madsen, an award-winning architect whose expertise includes data warehousing and open source.
Studies scheduled for 2007 are:
Performance Management: The Next Evolution in Business Intelligence
Researcher: Michael Dortch
Understanding the Role of Mater Data Management in Business Intelligence
Researchers: Colin White and Claudia Imhoff
Using Service-Oriented Architecture in Data Integration and Business Intelligence
Researchers: Claudia Imhoff and Colin White
Using Embedded and On-Demand Business Intelligence for Near Real-Time Decision Making
Researcher: Judy Davis
Using Unstructured and Web 2.0 Data in Business Intelligence
Researchers: Claudia Imhoff and Colin White
Business Intelligence and Data Integration Centers of Competency
Researcher: Claudia Imhoff
Using Open Source Solutions to Manage, Analyze and Deliver Business Information
Researcher: Mark Madsen and Colin White
This is a prime opportunity for companies to work with the leading experts in business intelligence, performance management and data warehousing. Lead generation is a major component of the studies, and sponsor benefits include the following:
A sponsor interview and customer case study will be produced for each sponsor and included in the research report. Reports prepared for each sponsor will not include the other sponsors and associated case studies.
Each study will be featured prominently in the Business Intelligence Network Newsletter and distributed to more than 58,000 readers in a special edition of the newsletter.
A one hour, on-demand Web event discussing the study will be promoted throughout the entire Business Intelligence Network.
Sponsors will be able to provide input into the research as well as receive full contact data (including e-mail addresses and phone numbers) of all readers who download the research study, customer case study and on-demand Web event.
The number of sponsors for each study will be limited. Therefore, it is recommended that the Business Intelligence Network be contacted immediately for more information.
About Business Intelligence Network
Delivering industry-based content hosted by domain experts and industry leaders, the Business Intelligence Network includes horizontal technology coverage from the most respected thought leaders in business intelligence, business performance management, data warehousing, data integration and data quality, serving these communities with unparalleled industry coverage and resources. For more information, visit the Web site at BeyeNETWORK.com.
Contact:
Kym Wootton
303-339-7255
# # #