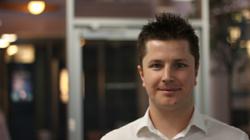 It's based on passenger reviews. It can potentially be a little biased, but it's pretty accurate
Melbourne, AU (PRWEB) August 13, 2012
Business Travel Management, a division of Pan Australian Travel, announces the winner of the SkyTrax World Airlines Awards in its weekly news recap. Qatar Airways wins the top spot, marking its second year as a winner. According to Business Travel Management's Managing Director, the award is a legitimate indicator of airline quality.
"It's based on passenger reviews. It can potentially be a little biased, but it's pretty accurate," says Jake Hower, Business Travel Management's Managing Director. "And it's probably the most prestigious award in the airline industry."
Business Travel Management's news section also recaps the announcements of new aircraft
deployments, gives news on Virgin Australia, and announces the best business class seats when flying from Australia to the United States.
Singapore Airlines announces its deployment of a second A380 aircraft in its Melbourne-Singapore route. Meanwhile, Malaysian Airlines intends to deploy an A380 aircraft in Melbourne. Qatar Airways will be deploying their Boeing 787-8 Dreamliner in the Doha-London route for both Economy and Business class in mid-September 2012.
Last year, Virgin Australia had a status match offer to win over Qantas frequent flyers. This year, they look to hold onto those frequent flyers by offering a very generous deal: those flyers that have not earned enough status credits to retain their membership level can re-qualify by booking just one return business class flight.
"Maybe shoot them an email if they haven't touched base with you already. They're being very very generous with their status awards," advises Mr. Hower. "You may find that you maintain the current status you have with them even if haven't flown the required sectors."
Rounding out the news recap is the announcement of the seven best business class seats when flying from Australia to the United States, as selected by Australian Business Traveller. Air New Zealand topped the list, followed by Air Canada, Delta, Qantas: Skybed Mark II, Virgin Australia, United Airlines, and Qantas: Skybed Mark I.
About Business Travel Management
Business Travel Management is a division of Pan Australian Travel Pty Ltd, which has been in operation since the late 1950s. It is 100% owned and operated by two Australian directors, Chris Daniels and Jake Hower.
Chris and Jake came up with the idea for Business Travel Management after they realized that existing travel companies did not cater well to small and medium enterprises. Meanwhile, Pan Australian Travel was already servicing an existing "core" of SME clients, so it already had deep expertise in this market segment.
Therefore, Chris and Jake formed Business Travel Management in 2012 to cater to SME business
travelers.