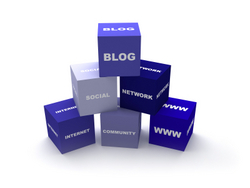 InnoBlogs solves the problem by taking the time and hassle out of managing a corporate blog. I recommend it to all my clients.
Columbus, OH (PRWEB) May 6, 2010
InnoGage, a social media technology and marketing company, today released InnoBlogs Fire, which improves upon the shortcomings of blogs used by businesses and organizations by turning blogs into search engine and revenue generating machines.
InnoBlogs' new integrated features: the unique Search Engine Optimizer, Blogging 360 and the Customer Converter make it possible to execute a collaborative blogging program that drives revenue and a clear Return on Investment (ROI) in addition to building consistent brand awareness and long-lasting relationships with prospective and current customers.
"InnoBlogs has always featured our unique Editorial Management Suite (EMS) which establishes robust content workflow and reduces administrative burden while keeping blog content fresh and relevant. Our newest version, codenamed "InnoBlogs Fire" is laser focused on Search Engine Optimization (SEO) and Revenue creation," says Thomas Williams, founder and president of InnoGage. "Our white hat Search Engine Optimizer ensures that every blog post, regardless of author, is optimized for Search. Our Blogging 360 module searches social media sources in real time and delivers results that are aligned with your blog's content. By engaging this content and the content creators, you can significantly boost your online influence and Search Rank. Our Customer Conversion methodology uses both graphic and in-content links to drive readers to optimal strategic points of conversion, giving you a direct Return on Investment."
InnoBlogs allows businesses, serious about benefiting from Search Engine Optimization and social media, to have greater influence and control over content, security and reporting.
"This is a great product for businesses and organizations in terms of marketing capabilities, Search Engine Optimization and revenue generation," says David Zielski, Director of Business Development for InnoGage. "Running a blog program is not easy. Most blogs run into serious problems within 90 days of launch as content becomes shallow, unfocused and stale while the benefits remain elusive. InnoBlogs' collaborative workflow engine allows you to achieve a consistent stream of targeted content being actively found by Search Engines and delivered to your customers and clients, which is essential in today's social media and Search driven society."
"InnoBlogs is an application that takes corporate blogging to the next level," says Nate Riggs, principal and founder of Social Business Strategies, a communications and social web strategy firm. "Corporate blogging has become a critical element in a solid communication strategy. The challenge with my clients is that they all have businesses to run, and creating blog content takes a fair amount of time. The solution is often to spread out the responsibilities to multiple individuals, however, this causes an extra burden for the person who has to make sure each person stays committed to producing fresh content. InnoBlogs solves the problem by taking the time and hassle out of managing a corporate blog. I recommend it to all my clients."
InnoBlogs Fire is available now and is fully compatible with your pre-existing blog content. To find out more please visit the website: InnoBlogs.com/ . To contact InnoGage please email info (at) InnoGage (dot) com or call (888) 534-6664.
About InnoGage, LLC
InnoGage is a digital marketing and consulting firm specializing in the exploding field of social media technology. The InnoGage name derives from the words 'Innovative' and 'Engaging'. InnoGage traces its roots to the back of a classroom at Northwestern University's Kellogg School of Management. InnoGage was a finalist for the Best Small Business and InnoBlogs was nominated for the Best Product at the 2009 Innovation Awards sponsored by TechColumbus. Other products include InnoCMS and InnoComm. They are headquartered in Columbus, Ohio.
###