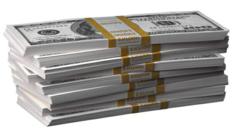 Low Interest Business Cash Fast Options Now Available with
Business Cash Advance Guru.com
Nationwide (PRWEB) June 05, 2013
Get the cash your business needs at a rate it can afford and with a repayment schedule that fits its budget. With such friendly service, quick approval times and fast funding options, this is the source to get business cash fast.
Business Cash Advance Guru is an alternative lender which provides small companies with the funds they need without all the hassle found when going through banks and other corporate lending options. For a more direct route to get a capital infusion, getting a business alternative loan is the solution companies desperately need.
"We are among the most successful business loan providers because we have built a reputation that's grounded in helping businesses. Most of our clients have gone to the same bank they've held their business account for years and years only to find there's no benefit in the relationship. They say it came as a shock when their bank, the same bank which processes their payroll and credit cards, won't give them a loan or even a line of credit. We hear the same story about filling out lengthy applications, supplying all kinds of financial records and tax returns, disclosing assets, only to be told the owner needs to sign a personal guarantee and put up a large amount of collateral. That's not how we do business," a company spokesperson explained, speaking about the stark differences.
The alternative lender states that it routinely provides its customers with business cash fast and applications are typically approved within just 24 hours. The alternative lender also states that their clients get their funds within a week. It further remarks that other business loan providers don't offer such exceptional, fast turnaround times.
"It's not unusual whatsoever to hear our clients talk about other business loan providers who require so much in the way of certified financial records and other documents. Weeks go by without any word about what's going on with their loan application. Our way of doing business is to help move your business forward, not stop it in its tracks," the spokesperson added.
About TieTechnology
Businesscashadvanceguru.com, a division authorized by TieTechnology, LLC. TieTechnology, LLC., specializes in service based solutions for businesses. Services provided by TieTechnology are merchant credit card processing, business service telecommunications, business cash advances on credit card processing platforms and web based visibility marketing. The advantages of doing business with TieTechnology is their commitment to their customer service excellence and the offering of one stop solutions to all business to business service product needs for the customers' convenience. To learn more about their wide assortment of business services, please visit http://www.tietechnology.com or http://www.businesscashadvanceguru.com.
TieTechnology, LLC
4532 W. Kennedy Blvd, Suite 182
Tampa, FL 33609
Sales(at)cashfundsfast(dot)com
813-856-0223 x150
888-809-9243 x150