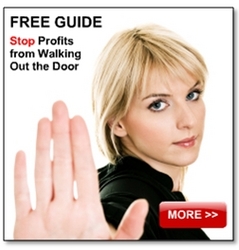 "I wrote this guide to help take some of the mystery out of cost management and provide quick, easy-to-digest tips on spotting waste and restoring dollars and cents to the bottom line."
Rocklin, CA (PRWEB) June 9, 2010
Sacramento cost management company Peak Cost Containment has published a free guide titled "Cost Analysis Tips to Find Lost Profits."
"In building up your company, you've proved your expertise at bringing in revenue," Peak CEO Van Haas writes. "But revenue is only half of the profit equation. The other half depends on your costs. Depending on your company's size, wasteful spending can account for tens of thousands, hundreds of thousands, or millions of dollars in lost profits."
"I wrote this guide to help take some of the mystery out of cost management and provide quick, easy-to-digest tips on spotting waste and restoring dollars and cents to the bottom line."
Cost analysis guide contents
The guide helps CEOs, CFOs, and COOs address overspending by taking a look at these areas:

Reality check: are profits are walking out the door?
True bandits: how time and inattention rob you
What's the big deal? A cost savings example
How hard can cost reduction be? (pretty hard)
Inside scoop: cost analysis consultant ROI
Why cost reduction?
The brief shows how cutting $1.00 of wasted expense can add as much profit as creating $10.00 or more in top-line revenue. Multiply the savings by the years in business after finding such cost savings, and a company's bottom line improves by tens of thousands, hundreds of thousands, or millions of dollars.
Plus, while it may take time for revenue from a new contract to show up, expense reduction has instant impact.
A few of the most common reasons waste is not spotted:
The owner may no longer have direct oversight of any one area
The CFO, controller, or HR department may get caught up in day-to-day activities
You must make a quick decision to deal with an immediate problem with office supplies… then never get around to investigating less expensive options
"When a business is small, an owner or manager can know where every penny goes," says Haas, "He or she may check bills as they come in and notice waste. But as the business grows, leadership can lose sight of these details. So while circumstances change, the vendor list and the contracts stay the same."
The ROI on outsourcing cost reduction
While the executive brief walks through the key steps in cost reduction analysis and implementation, it also points out the difficulty for companies trying a do-it-yourself approach. Each step takes time that employees rarely can spare, and expertise that comes only from years of immersion in cost reduction.
Unlike most vendors and consultants, a cost-containment expert doesn't have a vested interest in clients to spend more. Quite the opposite: They earn money by collecting a portion of what they save their clients.
The guide is available at http://www.peakcc.com/cost-analysis-guide
About Peak Cost Containment
Peak Cost Containment is a Sacramento cost management company offering a four-step cost reduction method that helps you spot savings opportunities and negotiate better deals on the services and products you need. Peak reduces expenses by 10-30% in about 90 days for most clients – more savings and faster results than could be accomplished internally. Our experts specialize in negotiating lower shipping costs, optimizing insurance costs, lowering merchant card services rates, saving on office supplies, and finding telecom savings. Peak fees are contingent on client savings – so you pay for performance and stand only to gain from Peak's cost reduction services.
Confidentiality. Simplicity. Savings. Get started at peackcc.com or call 877.765.7325.
###