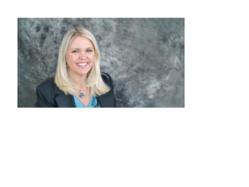 Borrowing culture from best in class companies won't work if the company doesn't share your vision, goals and measures.
(PRWEB) September 25, 2012
Leaders looking to improve their company culture often erroneously look for a training or engagement solution.
Training and employee engagement solutions can be helpful but they won't make a lasting difference if the basics are not addressed first. Likewise, researching best cultural practices of leading companies might provide insights but if they don't fit your business they will be a waste of effort.
Here are three initial steps to improving a company's culture and making it stick.
1. Make a direct link to your company's vision. Your vision will tell you what your cultural behaviors should focus on. Are you an innovation company, or a customer service company? Are your key differentiators cost, quality, service, reducing risk, or some other factor? Questions like these will help you decide which employee behaviors are most important for your organization. Many times companies attempt to borrow culture from best in class companies. But if these companies don't have similar visions, goals and measures they won't work. When you define the culture you want make certain that those are the most important behaviors that will enable you to reach your vision. Double check your corporate values and behavioral expectations against your vision and ask yourself what key behaviors are missing that are needed to reach that vision.
2. Check your power structure. Are you wanting a collaborative culture but you are experiencing infighting between major departments? Are senior leaders in ego battles over decisions? Sending out new corporate value statements won't change the company long-term if the power structure in the organization is not clear. At times, companies change their vision or direction and forget to align their organizational structure to this change. For example, moving from a product centered business to a market segment business may mean shifting the power from manufacturing to sales. Or expanding your definition to an innovation company often means shifting the power to research and design. Make certain it is clear who has the power in the organization both structurally and in decisions. Manufacturing may not be too thrilled to know they now have to be more responsive to Sales when they used to be in-charge of key decisions, but if it is clear that their role is to support Sales to reach your vision, the behaviors will fall in line.
3. Remember that what gets rewarded, gets repeated. Your employees are going to behave in ways that get reinforced by their executives and managers. If you are a company that is highly regulated and needs to minimize risk, don't ask for a culture of creativity when in fact you need attention to details. Ask yourself if the behaviors you are asking for are required to be successful in your business. Then once you have those behaviors defined anchor them to performance measures. Measuring employees on their accomplishments to both goals and behaviors is a great practice to ensure that you get results in the ways you want them achieved. It sends a clear message of what is rewarded in the company.
Once you have the best behaviors for your future defined, you can start aligning training, assessing the current culture through surveys, or improving other aspects of engagement.
ABOUT Propel Forward LLC
Propel Forward LLC is a business consulting firm providing consulting, coaching and learning solutions on vision, strategy, organizational design, culture and leader capability. Owner Carlann Fergusson is an expert with twenty-five years of experience with global Fortune 500 companies, privately owned businesses, state and federal governments, and non-profits. She brings proven diagnostic skills and keen insights to deliver a solution tied to your desired business results.