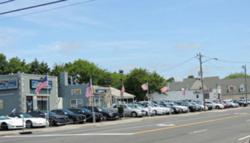 Our handpicked inventory, high-end vehicles, stringent quality control guidelines, industry reputation and strategic marketing practices ensure Long Island Auto Find remains top of mind for used car shoppers
(Long Island, NY) (PRWEB) February 04, 2013
Long Island Auto Find Inc., one of Long Island's largest automotive dealerships, announced today the opening of a new automotive BDC department. The department will handle and assist with strategic marketing and remarketing efforts as well as support sales and provide leads for the organization.
While the concept of a BDC department at Long Island Auto Find is relatively new, the idea behind it is as old as marketing itself. The BDC call center will not just drive business to the company showroom, set sales and service appointments but will also be following up with customers to ensure the dealerships guests have enjoyed the ideal customer service experience.
Studies indicate that more consumers are using technology to locate their intended vehicle purchases; more than ever searching the Internet to find lower and lower prices. By using a BDC Department and proven business development strategy, Long Island Auto Find Inc., hopes to attract and retain more shoppers amidst the noise of today's competition.
"Prices are not the only reason that consumers have chosen Long Island Auto Find time and time again over competing services" said Brian Keegan, President. "Our handpicked inventory, high-end vehicles, stringent quality control guidelines, industry reputation and strategic marketing practices ensure Long Island Auto Find remains top of mind for used car shoppers. We are very excited to add BDC to our marketing arsenal.
Long Island Auto Find Inc.
As one of the leading used-car dealers on Long Island, Long Island Auto Find takes pride in servicing its customers offering quality pre-owned cars, trucks, and SUVs. Residents of Long Island looking for the best trade-in offers can expect fast, knowledgeable, professional service, fair prices, and the ability to drive off the same day with their purchase of a quality used car.
For more information visit: http://www.liautofind.com