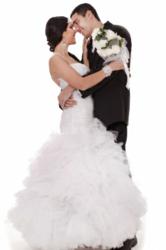 The new directory online is creating an easy way for companies to create a listing that is searched daily by brides-to-be.
Seattle, WA (PRWEB) January 08, 2013
Photographers need clients and clients need photography experts to have great photos. The WeddingPhotographyQuotes.com company has launched its 2013 business directory for wedding photographers online. This new directory is providing a faster and easier way for professionals to link with couples that are ready to hire an expert for their wedding. This new directory can be accessed by freelancers or photography studios online at http://weddingphotographyquotes.com/add-listing.
Internet technologies have helped to pave the way for many companies to expand business services online. The addition of a website is how many business owners have been introduced to a worldwide audience. The way that websites are marketed has changed and it can be a tedious task for a company without a marketing budget to reach the top position in Google, Bing or Yahoo.
The new directory online is creating an easy way for companies to create a listing that is searched daily by brides-to-be.
This new search method is designed to eliminate the struggles that small and medium size companies have when marketing online. The directory plans are offered in three packages to help professionals choose the right listing type.
The basic listings are free of charge and can be used as a starting point to develop more client relationships. The pro plans include video and search engine marketing services to expand on the clientele that can be secured through the average database listing.
To go with the launch of the new directory for professionals, a new search system has been integrated online. This search system now makes it possible to search in all 50 states for photographers. This search system is now in use by couples that are planning wedding photography budgets. This new search feature is designed to simplify the review and hiring process. Additional tips and planning information are provided in the updated blog now added to the company website.
About Wedding Photography Quotes
The Wedding Photography Quotes company now provides immediate access for photographers and couples with its new directory online. This brand new addition is helping to connect more people together to produce great photos. This company provides the online interface that professionals need to create listings that are viewed by couples ready to hire a photographer. The Wedding Photography Quotes website offers tips, suggestions are real life business advice to couples that are planning weddings to ensure that no mistakes are made in the hiring process.