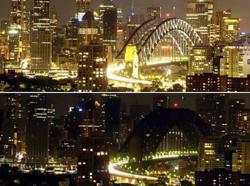 By taking the initiative of requesting a free electricity price comparison from us, businesses could find immediate savings
(PRWEB) July 31, 2012
The Australian Industry Group recently conducted a survey of over 300 businesses on their use of electricity and their energy costs. While the organization's report recommended more government engagement with businesses, Alan Belkin, Electricity Wizard's CEO, reveals one simple, free, step that may yield immediate electricity cost reductions for businesses.
Electricity Wizard offers a free electricity price comparison service that is not limited to domestic consumers, but will assist business to get better electricity prices as well.
"Improving energy efficiency, a key recommendation of the Ai Group report, is without doubt vital in lowering electricity and gas costs of businesses of all sizes" said Mr Belkin. "However businesses often become complacent about their energy providers, staying with their current one out of habit."
"By taking the initiative of requesting a free electricity price comparison from us, businesses could find immediate savings" continued Mr Belkin. "And combining this step, with the implementation of energy saving strategies, will deliver long-term savings, regardless of the size of the business."
The Ai Group report 'Energy shock: Pressure Mounts for Efficiency Action' reveals that three-quarters of respondents have, or are planning to, implement actions to improve their energy efficiency.
"Such actions are positive and are to be applauded, but any bottom line benefits are increasingly thwarted by the increasing electricity prices in Australia - which are principally the result of the high cost of service delivery in a sparsely populated country of this size" said Mr Belkin.
"Getting a better electricity price must form part of any business strategy for reducing energy costs" he said.
The Electricity Wizard free electricity price comparison service for businesses can be accessed online at http://electricitywizard.com.au/business-electricity
About Electricity Wizard
Electricity Wizard's mission is to provide Australians with an easy way to get a better deal on their energy bills. It is dedicated to providing Australians with a free service which allows them to source a better deal for their energy bills in just a few minutes.
The Australian gas and electricity market is one of the most competitive in the world - with dozens of companies, making it extremely difficult to know if you're choosing the right plan for you.
Electricity Wizard's mission is to provide an easy way to find a better deal in your area. Its free comparison service has been used by over 50,000 Australians per year to compare rates and plans, and research discounts across a range of suppliers.
When consumers contact Electricity Wizard, one of their friendly Australian staff will assess their current rates and plan, and recommend better options for their home or business from their range of preferred partners.
Best of all, the service is completely free. To find a better deal on your energy bills, in minutes, visit electricitywizard.com.au