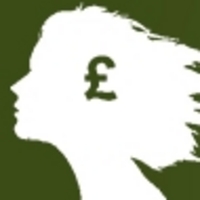 (PRWeb UK) March 24, 2009
Thinking Money suggests that an increase in the use of business credit cards may come as a result of this tightening supply of fixed term credit. Companies such as MBNA, part of The Bank of America, are an example of such a provider of business credit cards, ( http://www.mbna.co.uk/business/ ), potentially bolstering a company's short-term cashflow.
UK small business can cover shortfalls with credit cards
A third of small firms are struggling to gain credit from banks, whilst nearly one in five firms said they were being hit by higher charges, according to the Federation of Small Businesses.
Another report by the British Chambers of Commerce revealed just 1 firm in 250 had secured a loan under the £1.3 billion Enterprise Finance Guarantee initiative.
SME's need this cashflow more than ever
For a small to medium enterprise (SME), temporary credit can be a necessary source of income . Many SME's are famously in a weak position when it comes to supply-chain credit terms, so to allocate some expenses on a business credit card can provide a flexible method of debt management, if of course, the business is needing a stop-gap.
Restructuring Credit-Crunched Business Finances
Thinking Money states that credit cards may not be ideal as a long-term source of credit, but can provide a reliable stop-gap and even prevent a solvency shortfall.
According to Peter Mandelson, Britain's banks should be in a position to restore some of the flow of credit to the economy "fairly soon", in an interview carried out last Thursday.
Credit Card Management
If you have any queries regarding debt management, Thinking Money would always suggest you seek professional help. Contact the small business debtline on 0800 197 6026, for confidential and impartial advice.
Additional Resources & References
Thinking Money is a free online money advice website, launched in February 2009 to help consumers and businesses understand financial products and save money.
For further enquiries: Thinking Money Advice
Ref: UK business credit cards
Source: UK Businesses will find solace in Credit Cards
###