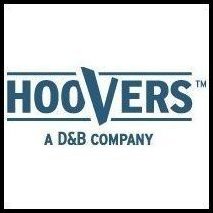 By the end of Q2 and looking toward Q3, we're seeing a shift in IPO sector focus, as investors continue to show interest in alternative fuel companies
Austin, TX (PRWEB) July 5, 2006
According to recent business intelligence regarding IPOs (initial public offerings), the number of U.S. IPOs increased 2% for Q2 2006 compared to the same quarter in 2005, as reported today by Hoover's IPO Scorecard. Hoover's, Inc. is a D&B company that gives its customers a competitive edge with insightful information about industries, companies and key decision makers.
In Q2 2006, 47 companies went public on the major U.S. stock exchanges, raising $10.4 billion, nearly 20% more when compared to the same quarter in 2005 when 46 companies went public, raising $7.5 billion. According to business intelligence from Hoover's IPO Scorecard, from January through June 2006, there have been 91 IPOs, raising $18.8 billion. This compares to 86 IPOs, raising $17.6 billion, for the same six-month period in 2005.
The Q2 2006 IPO market was big on "R and R" – not rest and relaxation, but restaurants and retail. Following in the footsteps of the successful Q1 Chipotle Mexican Grill IPO, fast casual chain El Pollo Loco filed for its IPO in May; cookie maker Otis Spunkmeyer Holdings filed in June; and Burger King Holdings, the world's #2 burger chain, went public in May. Mattress maker Sealy Corporation and Golfsmith International Holdings went public in Q2 and continue to trade down from their offer price. GNC Corporation filed for its IPO in June, two years after an earlier attempt to go public in 2004.
"By the end of Q2 and looking toward Q3, we're seeing a shift in IPO sector focus, as investors continue to show interest in alternative fuel companies," said Kathleen Kelly, senior editor for Hoover's. "As fuel prices remain high, companies that produce ethanol, a grain-based fuel, are making a strong charge to the IPO forefront. The second-largest U.S. ethanol producer, VeraSun Energy Corporation, debuted successfully in June. Aventine Renewable Energy Holdings also went public at the end of June, but closed down on its first day. Hawkeye Holdings, the third- largest U.S. ethanol producer, is soon to debut, having filed for an IPO at the end of May."
Findings from Hoover's IPO Scorecard for the second quarter 2006:
MasterCard Incorporated, the world's #2 credit card company, went public in May, jumping 18% on its first day of stock exchange trading and becoming the biggest U.S. IPO in two years, raising $2.4 billion. Genworth Financial raised $2.8 billion in May 2004.
Clothing retailer J. Crew Group dusted off its IPO in June, after originally filing to go public in August 2005 and postponing later that year. J. Crew raised $376 million, making it one of the largest apparel IPOs in recent history.
Please see the attached table for details about the best first-day gain and worst first-day drop, as well as a list of the top 10 best-returning IPOs for Q2.
Hoover's provides continuously updated business intelligence about thousands of private and public companies worldwide and analyzes the IPO market daily to produce the quarterly IPO Scorecard, a regular wrap-up of IPO activity released on the IPO Central section of Hoover's. Each IPO Scorecard includes an assortment of facts selected by Hoover's editors for those following the IPO market, including the best- and worst-performing IPOs, the biggest one-day jumps and drops in the first day of stock exchange trading, and a breakdown of IPOs by industry sector.
About Hoover's, Inc.
Hoover's, a D&B company, gives its customers a competitive edge with insightful business intelligence about industries, companies, and key decision makers. Hoover's provides this updated information for sales, marketing, business development, and other professionals who need intelligence on U.S. and global companies, industries, and the people who lead them. This information, along with powerful tools to search, sort, download and integrate the content, is available through Hoover's premier online service. Hoover's business information is also available through corporate intranets and distribution agreements with licensees, as well as via Hoover's books. The company is headquartered in Austin, Texas.
# # #