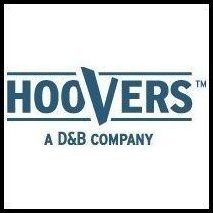 The big movers on this month's list represent a collection of some of the world's best-known consumer brands
Austin, TX (PRWEB) August 4, 2006 –-
Hoover's, Inc. today announced the latest edition of "The Hoover's 100", a monthly list of the companies most searched on the company's Web site (http://www.hoovers.com)]. This month, Hoover's also launched the "Hoover's Leadership 100", a corresponding monthly list that highlights the biographies, company affiliations and salaries for the leaders of the most-searched companies. Hoover's is the leading provider of proprietary business insight to U.S. businesses.
Derived by tracking the search requests of Hoover's subscribers, The Hoover's 100 provides insight about those companies being most closely watched by corporate executives, as well as sales, marketing, and business development professionals, who represent a large portion of Hoover's customers seeking business intelligence.
"The big movers on this month's list represent a collection of some of the world's best-known consumer brands," said Tim Walker, Hoover's industry analyst. "Estée Lauder jumped more than 60 spots to break onto the list, while Altria Group jumped almost 50 spots. Marriott International and Kroger also climbed dozens of spots. The news behind the biggest movers ranged from restructuring and leadership changes to anti-smoking policies and high-profile partnerships."
The Estée Lauder Companies Inc. (From #146 to #83)
Tennis phenomenon Serena Williams kicked off a July media tour to launch her alliance with cosmetics empire Estée Lauder. She is collaborating on a line of cosmetics for Flirt!, a new Estée Lauder brand. The company also announced a settlement with the IRS in July that will lower its 2006 net earnings by about $46 million. This announcement coincided with news of a number of leadership shakeups, including a promotion for Jane Lauder, granddaughter of the company's founder, who was appointed as senior vice president of global product marketing for the prominent Clinique brand.
Altria Group, Inc. (From #136 to #87)
Altria Group (formerly Philip Morris Companies) is the world's largest tobacco firm and owns 87% of Kraft Foods, the world's #2 food company. In late June Irene Rosenfeld was appointed as Kraft's CEO. The former chairman and CEO of Frito-Lay, Rosenfeld is known for her integration expertise, as well as for restructuring and turning around companies. At Kraft, she has already begun closing plants, cutting jobs and selling some businesses in advance of a possible spinoff of the company by Altria. Meanwhile, in July the Florida Supreme Court upheld a lower court's ruling that overturned a $145 billion award for punitive damages against Big Tobacco defendants, including Philip Morris. Some investors took the ruling as a signal of a reduced threat of tobacco-related class action lawsuits. The ruling gave Altria the green light to move ahead with its long-awaited Kraft spinoff, which could occur as early as August 2006. As if all of this weren't news enough, Kraft also announced in July that it will sell its Minute Rice business to Spanish food company Ebro Puleva for about $280 million.
Marriott International, Inc. (From #131 to #93)
Marriott International announced in July that its hotels in the U.S. and Canada would be 100% smoke free starting in September 2006. This includes the company's many well-known brands, including Marriott, JW Marriott, The Ritz Carlton, Renaissance, Courtyard, Residence Inn, SpringHill Suites, Fairfield Inn, TownePlace Suites and Marriott ExecuStay. All guestrooms, restaurants, lounges, meeting rooms, public areas and employee work areas in the company's 2,300 hotels are to be deemed non-smoking areas. In July the company also announced that it is targeting Belfast as a location for one of its Courtyard hotels, the company's largest brand.
The Kroger Co. (From #92 to #61)
Kroger, the nation's #1 pure grocery chain, owes its significant jump within The Hoover's 100 to a number of July announcements. The company will start offering corn-based ethanol E85 fuels at its gas stations starting in August, with plans for all stations to have the fuel by the end of 2007. Kroger also announced it will open a number of new Marketplace Stores, which have double the floorspace of standard stores and will allow the company to compete more directly with Wal-Mart's large-scale Supercenters. Kroger is also adding to its private-label product portfolio through a partnership with Disney Consumer Products. The deal gives Kroger more than 100 Disney-branded healthy food items.
The Hoover's 100 for July 2006:
Rank Company Last Month Change
1 Microsoft Corporation 4 +
2 General Electric Company 1 -
3 International Business Machines Corporation 9 +
4 Wal-Mart Stores, Inc. 2 -
5 Bank of America Corporation 3 -
6 Hewlett-Packard Company 11 +
7 Johnson & Johnson 8 +
8 Citigroup Inc. 5 -
9 The Procter & Gamble Company 7 -
10 JPMorgan Chase & Co. 10 nc
11 Pfizer Inc 6 -
12 Cendant Corporation 19 +
13 Target Corporation 13 nc
14 Verizon Communications Inc. 18 +
15 Dell Inc. 12 -
16 American International Group, Inc. 16 nc
17 Abbott Laboratories 22 +
18 AT&T Inc. 14 -
19 Google Inc. 35 +
20 Oracle Corporation 31 +
21 General Motors Corporation 21 nc
22 3M Company 17 -
23 Motorola, Inc. 26 +
24 Cisco Systems, Inc. 23 -
25 Electronic Data Systems Corporation 25 nc
26 The Home Depot, Inc. 15 -
27 Federated Department Stores, Inc. 46 +
28 Sprint Nextel Corporation 28 nc
29 Morgan Stanley 48 +
30 Apple Computer, Inc. 32 +
31 Accenture Ltd 45 +
32 Starbucks Corporation 20 -
33 PepsiCo, Inc. 39 +
34 Intel Corporation 42 +
35 The Walt Disney Company 29 -
36 The Coca-Cola Company 43 +
37 American Express Company 33 -
38 Best Buy Co., Inc. 36 -
39 Merrill Lynch & Co., Inc. 53 +
40 Automatic Data Processing, Inc. 56 +
41 Merck & Co., Inc. 37 -
42 Time Warner Inc. 44 +
43 The Boeing Company 49 +
44 EMC Corporation 51 +
45 Honeywell International Inc. 27 -
46 The Goldman Sachs Group, Inc. 50 +
47 Wachovia Corporation 30 -
48 Computer Sciences Corporation 55 +
49 Wells Fargo & Company 34 -
50 Cingular Wireless LLC 59 +
To see the entire list of The Hoover's 100, click here.
To see the Hoover's Leadership 100, click here.
Hoover's combines insightful editorial expertise, proprietary data collection technologies and a smart, engaging presentation to give its customers easy access to the most enlightening business information available. For more on how Hoover's can give you a competitive edge with insightful information about industries, companies, and the people who lead them, click here to learn about Hoover's subscriptions.
About Hoover's, Inc. (http://www.hoovers.com)
Hoover's, a D&B company, gives its customers a competitive edge with insightful information about industries, companies, and key decision makers. Hoover's provides this updated business information for sales, marketing, business development, and other professionals who need intelligence on U.S. and global companies, industries, and the people who lead them. This information, along with powerful tools to search, sort, download and integrate the content, is available through Hoover's, the company's premier online service. Hoover's business intelligence is also available through corporate intranets and distribution agreements with licensees, as well as via Hoover's books. The company is headquartered in Austin, Texas.
"RSS feed [http://www.rsspad.com/rss2/9908.xml]"
# # #