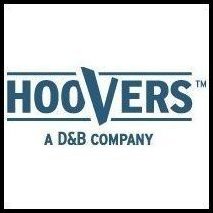 Northrop Grumman and The Clorox Company each jumped more than 100 spots to break onto the list. The news behind the biggest movers ranged from major contract wins to restructuring and new leadership.
Austin, TX (PRWEB) September 7, 2006
Hoover's, Inc. today announced the latest edition of "The Hoover's 100", a monthly list of the companies most searched on the company's Web site (http://www.hoovers.com). Hoover's is the leading provider of proprietary business insight to U.S. businesses.
Derived by tracking the search requests of Hoover's subscribers, The Hoover's 100 provides insight on which companies are being watched most closely by corporate executives, as well as sales, marketing, and business development professionals, who represent a large portion of Hoover's customers seeking business intelligence.
"Some of the big movers on this month's list are newcomers to The Hoover's 100," said Tim Walker, Hoover's industry analyst. "Northrop Grumman and The Clorox Company each jumped more than 100 spots to break onto the list. The news behind the biggest movers ranged from major contract wins to restructuring and new leadership."
Northrop Grumman Corporation (From #178 to #68)
It seems to be contract season for defense suppliers. August brought some good news in this vein to Northrop Grumman, along with plenty of tense waiting. The company lost out to rival Lockheed Martin in its quest for the multibillion-dollar job to build the Orion space vehicle, which is set to replace the space shuttle as NASA gears up for future manned missions to the moon and Mars. Northrop can console itself with several other August wins, though, including a design contract worth nearly $100 million for a new U.S. Navy destroyer, and a contract worth up to $686 million to run big military exercises at the Joint Warfighting Center in Virginia. To top it off, Northrop saw the first ship christened from its Pascagoula, Mississippi shipyard since Hurricane Katrina's landfall in 2005. Yet to come: a final decision from the Department of Homeland Security on who will build a massive security system to protect U.S. borders and coastlines; for that assignment, Northrop hopes to beat out Boeing, Lockheed, Raytheon, and Ericsson.
Johnson Controls, Inc. (From #133 to #80)
Earlier this summer, Johnson Controls, a newcomer to The Hoover's 100, announced that it would restructure some of its operations, especially in its automotive interiors and facilities management businesses. The company also makes car batteries and environmental control systems for commercial buildings. The other shoe dropped in August when Johnson Controls revealed specifics of the plan, which includes 5,000 job cuts and the closure of 16 plants. The company has earned steady profits over the years, and has also won awards for its employee- and community-friendly policies. It says it is restructuring to increase profitability and operating efficiencies in the affected units.
The Clorox Company (From #231 to #63)
The Clorox Company may have been around for more than 90 years, but it makes its debut on The Hoover's 100 this month. Clorox made headlines in August when it named Donald R. Knauss as its new chairman and CEO. The company's former chief, Jerry Johnston, was hospitalized after suffering a heart attack in March of this year, then retired as chairman and CEO in May. Johnston was a veteran of the company – he worked his way up the ranks starting in 1981 – but his successor is a newcomer. Knauss is a former Marine Corps officer with a long record in consumer goods. He began his business career as a brand manager for Procter & Gamble, and most recently headed up Coca-Cola's North American division.
The Hoover's 100 for August 2006:
Rank Company Last Month Change
1 General Electric Company 2 +
2 Bank of America Corporation 5 +
3 Pfizer Inc 11 +
4 Johnson & Johnson 7 +
5 International Business Machines Corporation 3 -
6 Wal-Mart Stores, Inc. 4 -
7 Microsoft Corporation 1 -
8 Hewlett-Packard Company 6 -
9 Citigroup Inc. 8 -
10 Dell Inc. 15 +
11 JPMorgan Chase & Co. 10 -
12 Verizon Communications Inc. 14 +
13 The Procter & Gamble Company 9 -
14 AT&T Inc. 18 +
15 The Home Depot, Inc. 26 +
16 Target Corporation 13 -
17 Cisco Systems, Inc. 24 +
18 American International Group, Inc. 16 -
19 Abbott Laboratories 17 -
20 3M Company 22 +
21 Motorola, Inc. 23 +
22 Electronic Data Systems Corporation 25 +
23 The Walt Disney Company 35 +
24 Sprint Nextel Corporation 28 +
25 Apple Computer, Inc. 30 +
26 Oracle Corporation 20 -
27 Avis Budget Group, Inc. 12 -
28 Honeywell International Inc. 45 +
29 Gap Inc. 52 +
30 Wachovia Corporation 47 +
31 Wells Fargo & Company 49 +
32 Accenture Ltd 31 -
33 Federated Department Stores, Inc. 27 -
34 Starbucks Corporation 32 -
35 Google Inc. 19 -
36 The Coca-Cola Company 36 nc
37 American Express Company 37 nc
38 Merck & Co., Inc. 41 +
39 Intel Corporation 34 -
40 General Motors Corporation 21 -
41 PepsiCo, Inc. 33 -
42 Kraft Foods Inc. 85 +
43 Exxon Mobil Corporation 71 +
44 NIKE, Inc. 54 +
45 Automatic Data Processing, Inc. 40 -
46 Time Warner Inc. 42 -
47 ConAgra Foods, Inc. 58 +
48 Best Buy Co., Inc. 38 -
49 Tyco International Ltd. 80 +
50 McKesson Corporation 57 +
To see the entire list of The Hoover's 100, click here.
Click here to see the latest "Hoover's Leadership 100", a corresponding monthly list that highlights the biographies, company affiliations and salaries for the leaders of the most-searched companies.
Hoover's combines insightful editorial expertise, proprietary data collection technologies and a smart, engaging presentation to give its customers easy access to the most enlightening business information available. For more on how Hoover's can give you a competitive edge with insightful information about industries, companies, and the people who lead them, click here to learn about Hoover's subscriptions.
About Hoover's, Inc. (http://www.hoovers.com)
Hoover's, a D&B company, gives its customers a competitive edge with insightful information about industries, companies, and key decision makers. Hoover's provides this updated business information for sales, marketing, business development, and other professionals who need intelligence on U.S. and global companies, industries, and the people who lead them. This information, along with powerful tools to search, sort, download and integrate the content, is available through Hoover's, the company's premier online service. Hoover's business intelligence is also available through corporate intranets and distribution agreements with licensees, as well as via Hoover's books. The company is headquartered in Austin, Texas.
RSS feed (http://www.rsspad.com/rss2/9908.xml)
# # #