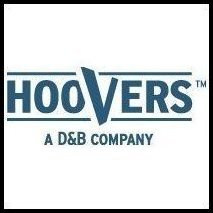 From Kraft Foods, Costco and FedEx, to Circuit City, Kellogg and Whole Foods Market, the news behind the biggest movers ranged from executive appointments and price cuts, to competitive pressures and the lifting of governmental restrictions.
Austin, TX (PRWEB) November 8, 2006
Hoover's, Inc. today announced the latest edition of "The Hoover's 100," a monthly list of the companies most searched on the company's Web site. Hoover's is the leading provider of proprietary business insight to U.S. businesses.
Derived by tracking the search requests of Hoover's subscribers, The Hoover's 100 provides insight on which companies are being watched most closely by corporate executives, as well as sales, marketing, and business development professionals, who represent a large portion of Hoover's customers seeking business intelligence.
"The biggest movers in this latest edition of The Hoover's 100 represent a virtual 'who's who' among consumer brands," said Tim Walker, Hoover's industry analyst. "From Kraft Foods, Costco and FedEx, to Circuit City, Kellogg and Whole Foods Market, the news behind the biggest movers ranged from executive appointments and price cuts, to competitive pressures and the lifting of governmental restrictions."
Southwest Airlines Co. (From #115 to #62)
Southwest Airlines has a famously "rah-rah" attitude: its flight attendants and ground workers often sound like cheerleaders or stand-up comics as they get passengers to their destinations. The company had a big reason to cheer in October, when the U.S. Congress passed a set of revisions to the Wright Amendment, which has restricted Southwest's routes from its home base at Love Field in Dallas since 1979. The Wright Amendment, which was passed to protect business at then-new Dallas/Fort Worth International Airport, meant that Southwest flights out of Love Field could travel nonstop only to a few nearby states, rather than coast to coast. Southwest has already announced new routes to take advantage of the relaxed restrictions, which will be in place until the Wright Amendment evaporates entirely in 2014.
Kellogg Company (From #142 to #100)
Kellogg Company has been a dominant force in the breakfast business for 100 years – it celebrates its centenary this year – and throughout that time it has mostly been a model of corporate stability. It came as no surprise, then, when the company named current president, COO, and board member David Mackay to succeed current CEO Jim Jenness at the end of 2006. What did Jenness have to say about Mackay's appointment? We quote: "David's promotion to CEO is gr-r-reat for our company and shareholders." (It's not clear whether he did his best Tony the Tiger imitation while he said it.) Mackay has a long history with Kellogg: he took his first job with the company's Australian branch in 1985.
Whole Foods Market, Inc. (From #154 to #97)
Whole Foods Market is known for its focus on organic products, but these foods often come with hefty price tags. The company, which now operates nearly 200 stores in 30 states in the U.S., has come under increasing pressure this year from competitors. Some of these, like Wild Oats and Trader Joe's, are specialists in organic and upscale items. But the market for organic foods has also drawn mainstream merchants, including the biggest grocer of them all, Wal-Mart. In response to this competition, Whole Foods has been cutting prices on some items to defend its market share and dispel the idea that its wares are overpriced.
The Hoover's 100 for October 2006:
Rank Company Last Month Change
1 Wal-Mart Stores, Inc. 1 nc
2 General Electric Company 2 nc
3 Microsoft Corporation 9 +
4 Dell Inc. 3 -
5 Johnson & Johnson 4 -
6 Apple Computer, Inc. 14 +
7 Target Corporation 8 +
8 Starbucks Corporation 13 +
9 The Procter & Gamble Company 6 -
10 Hewlett-Packard Company 5 -
11 NIKE, Inc. 17 +
12 International Business Machines Corporation 10 -
13 Google Inc. 22 +
14 Citigroup Inc. 12 -
15 Pfizer Inc 11 -
16 Bank of America Corporation 7 -
17 Gap Inc. 31 +
18 General Motors Corporation 20 +
19 The Coca-Cola Company 15 -
20 The Home Depot, Inc. 19 -
21 JPMorgan Chase & Co. 16 -
22 Verizon Communications Inc. 18 -
23 PepsiCo, Inc. 27 +
24 Ford Motor Company 24 nc
25 AT&T Inc. 21 -
26 McDonald's Corporation 36 +
27 3M Company 30 +
28 The Walt Disney Company 28 nc
29 Kraft Foods Inc. 72 +
30 Abbott Laboratories 29 -
31 American International Group, Inc. 23 -
32 Motorola, Inc. 25 -
33 Best Buy Co., Inc. 37 +
34 Exxon Mobil Corporation 40 +
35 Sprint Nextel Corporation 38 +
36 Abercrombie & Fitch Co. 48 +
37 Cisco Systems, Inc. 26 -
38 Oracle Corporation 32 -
39 Intel Corporation 39 nc
40 American Express Company 41 +
41 Merck & Co., Inc. 34 -
42 Yahoo! Inc. 47 +
43 Electronic Data Systems Corporation 43 nc
44 The Boeing Company 35 -
45 Wells Fargo & Company 54 +
46 Time Warner Inc. 45 -
47 Honeywell International Inc. 42 -
48 Wachovia Corporation 44 -
49 The Goldman Sachs Group, Inc. 51 +
50 Accenture Ltd 46 -
To see the entire list of The Hoover's 100, click here.
Click here to see the latest "Hoover's Leadership 100," a corresponding monthly list that highlights the biographies, company affiliations and salaries for the leaders of the most-searched companies.
Click here to see the latest "Hoover's APAC 50" and the latest "Hoover's EMEA 50," corresponding monthly lists that highlight the most searched companies in the Asia-Pacific region and the Europe-Middle East-Africa region.
Hoover's combines insightful editorial expertise, proprietary data collection technologies and a smart, engaging presentation to give its customers easy access to the most enlightening business information available.
About Hoover's, Inc.
Hoover's, a D&B company, gives its customers a competitive edge with insightful information about industries, companies, and key decision makers. Hoover's provides this up-to-date business information for sales, marketing, business development, and other professionals who need intelligence on U.S. and global companies, industries, and the people who lead them. This information, along with powerful tools to search, sort, download and integrate the content, is available through Hoover's, the company's premier online service. Hoover's business intelligence is also available through corporate intranets and distribution agreements with licensees, as well as via Hoover's books. The company is headquartered in Austin, Texas.
RSS feed (http://www.rsspad.com/rss2/9908.xml)
# # #