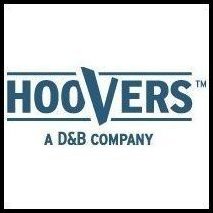 The biggest movers in this latest edition of The Hoover's 100 represent some of the savviest investors in business today
Austin, TX (PRWEB) December 7, 2006
Hoover's, Inc. today announced the latest edition of "The Hoover's 100," a monthly list of the companies most searched on the company's Web site. Hoover's is the leading provider of proprietary business insight to U.S. businesses.
Derived by tracking the search requests of Hoover's subscribers, The Hoover's 100 provides insight on which companies are being watched most closely by corporate executives, as well as sales, marketing, and business development professionals, who represent a large portion of Hoover's customers seeking business intelligence.
"The biggest movers in this latest edition of The Hoover's 100 represent some of the savviest investors in business today," said Tim Walker, Hoover's industry analyst. "The news behind the biggest movers ranged from colossal advertising campaigns to blockbuster earnings."
Berkshire Hathaway Inc. (From #136 to #93)
Shares in Warren Buffett's holding company have long carried the highest price of any publicly traded stock in the U.S., but it was still news when Berkshire Hathaway climbed to record highs above $105,000 per share in November. (Berkshire has never had a stock split under Buffett's leadership; the "Oracle of Omaha" wants to encourage investors to buy the stock and hold it for a long time.) Record share prices can happen to a company when its quarterly earnings per share are 10 times higher than the prior year, as Berkshire delivered in its most recent quarter. The company made more news in November when it pared down its stakes in Anheuser-Busch and Ameriprise.
Sears, Roebuck and Co. (From #106 to #86)
Sears, Roebuck carries the famous name, but parent company Sears Holdings calls the shots. Sears Holdings, which owns Kmart and other retail operations alongside the flagship Sears department stores, made a splash in November with unusual financial news: Its quarterly earnings more than tripled when compared to the prior year ... but they did so even as retail sales went down. Sears Holdings managed this trick thanks to big gains from complex derivatives transactions. Sears Holdings is controlled by 44-year-old Eddie Lampert, a big-time financier whose investment acumen has been compared to Warren Buffett's. Many observers say that Lampert is running Sears Holdings more or less as a hedge fund, through which he can make acquisitions and continue to pile up cash - even as the company's retail sales decline.
(From #118 to #77)
You've got to hand it to YUM! Brands - they know how to get publicity for themselves. A few months ago, we highlighted YUM!'s sponsorship of the Kentucky Derby and of the second-place car in the Indianapolis 500. In November the company drew headlines when it put up the largest billboard in history - it's visible from outer space - in the "Area 51" section of the Nevada desert that is famous among UFO aficionados. The mammoth billboard, which advertises YUM!'s KFC brand, features a newly redesigned Colonel Sanders logo; at 87,500 square feet, the ad is the size of one-and-a-half football fields. More recently, an E. coli scare at Taco Bell generated publicity of a different and less positive type, for YUM! Brands.
The Hoover's 100 for November 2006:
Rank Company Last Month Change
1 Wal-Mart Stores, Inc. 1 nc
2 Target Corporation 7 +
3 The Coca-Cola Company 19 +
4 The Procter & Gamble Company 9 +
5 Microsoft Corporation 3 -
6 General Electric Company 2 -
7 Johnson & Johnson 5 -
8 Pfizer Inc 15 +
9 Dell Inc. 4 -
10 Apple Computer, Inc. 6 -
11 International Business Machines Corporation 12 +
12 NIKE, Inc. 11 -
13 Verizon Communications Inc. 22 +
14 Citigroup Inc. 14 nc
15 Hewlett-Packard Company 10 -
16 The Gap Inc. 17 +
17 General Motors Corporation 18 +
18 The Home Depot, Inc. 20 +
19 PepsiCo, Inc. 23 +
20 Google Inc. 13 -
21 JPMorgan Chase & Co. 21 nc
22 Ford Motor Company 24 +
23 Motorola, Inc. 32 +
24 Cisco Systems, Inc. 37 +
25 McDonald's Corporation 26 +
26 Kraft Foods Inc. 29 +
27 AT&T Inc. 25 -
28 The Walt Disney Company 28 nc
29 Best Buy Co., Inc. 33 +
30 Abbott Laboratories 30 nc
31 American International Group, Inc. 31 nc
32 Bank of America Corporation 16 -
33 3M Company 27 -
34 Oracle Corporation 38 +
35 Exxon Mobil Corporation 34 -
36 The Boeing Company 44 +
37 Sprint Nextel Corporation 35 -
38 Yahoo! Inc. 42 +
39 Federated Department Stores, Inc. 52 +
40 American Express Company 40 nc
41 Time Warner Inc. 46 +
42 Merck & Co., Inc. 41 -
43 Electronic Data Systems Corporation 43 nc
44 Abercrombie & Fitch Co. 36 -
45 Intel Corporation 39 -
46 eBay Inc. 57 +
47 Caterpillar Inc. 63 +
48 Merrill Lynch & Co., Inc. 53 +
49 Amazon.com, Inc. 55 +
50 Wells Fargo & Company 45 -
To see the entire list of The Hoover's 100, click here.
Click here to see the latest "Hoover's Leadership 100," a corresponding monthly list that highlights the biographies, company affiliations and salaries for the leaders of the most-searched companies.
Click here to see the latest "Hoover's APAC 50" and the latest "Hoover's EMEA 50," corresponding monthly lists that highlight the most searched companies in the Asia-Pacific region and the Europe-Middle East-Africa region.
Hoover's combines insightful editorial expertise, proprietary data collection technologies and a smart, engaging presentation to give its customers easy access to the most enlightening business information available.
About Hoover's, Inc.
Hoover's, a D&B company, gives its customers a competitive edge with insightful information about industries, companies, and key decision makers. Hoover's provides this up-to-date business information for sales, marketing, business development, and other professionals who need intelligence on U.S. and global companies, industries, and the people who lead them. This information, along with powerful tools to search, sort, download and integrate the content, is available through Hoover's, the company's premier online service. Hoover's business intelligence is also available through corporate intranets and distribution agreements with licensees, as well as via Hoover's books. The company is headquartered in Austin, Texas.
RSS feed (http://www.rsspad.com/rss2/9908.xml)
# # #