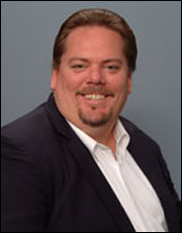 I am excited and honored to be working with the UK Business Intelligence Network, to help you stay in touch with hot topics and reality on the ground in the UK and European business intelligence markets
Boulder, CO (PRWEB) August 21, 2006
The Business Intelligence Network™ announces the launch of http://www.BeyeNETWORK.co.uk.
With the opening of the UK site, the Business Intelligence Network takes a commanding lead in serving the business intelligence and data warehousing communities on a global level. The launch of the site coincides with the launch of a brand new look for the Network, designed to improve and refine its cutting-edge content delivery.
"Not only does the launch of the UK site enable us to better serve our readers in the United Kingdom, it also provides greater reach and exposure for the industry-leading companies that market through our network of sites," said Shawn Rogers, Executive Editor of the Business Intelligence Network. "We are very pleased to have Mike Ferguson , Managing Director of Intelligent Business Strategies Limited, as the anchor expert on the UK site. He brings many years of industry expertise to the site as well as experience in Great Britain and the UK."
"I am excited and honored to be working with the UK Business Intelligence Network, to help you stay in touch with hot topics and reality on the ground in the UK and European business intelligence markets," says Ferguson. "I look forward to exploring established and newly emerging business intelligence technologies and sharing best practices with you."
About The Business Intelligence Network™
The Business Intelligence Network™ delivers industry-based content hosted by domain experts and industry leaders. The network includes horizontal technology coverage from the most respected thought leaders in business intelligence, performance management, data warehousing and data quality, serving these communities with unparalleled industry coverage and resources. For more information, visit the Web site at http://www.BeyeNETWORK.co.uk.
Contact:
Kym Wootton
303-339-7255
# # #