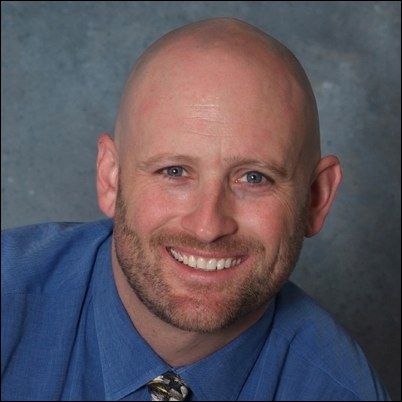 The Business Intelligence Network Solution Spotlights are intuitive dialogues with innovative solution providers, and these spotlights provide a cutting-edge introduction to the new products and services we know are of interest to the business intelligence community
Denver, CO (PRWEB) October 4, 2006
George O'Conor, Chief Executive Officer of Oco, in an exclusive interview with Ron Powell and the Business Intelligence Network (http://www.BeyeNETWORK.com), explained how the benefits of their unique solution that provides the entire business intelligence stack as a fully-managed Web-based service that integrates all of a company's business data and analytics.
"Experience with our customers is showing us that the traditional in-house legacy BI system model is so badly broken that we will see the entire industry move toward a completely aligned-on-demand model in the fourth quarter of 2006," said George O'Conor. "Right now Oco is the only vendor who provides on-demand analytics. We provide a complete solution to our customers by managing their entire information stack – from data integration and data quality up through the access stack and application."
"Oco provides on-demand analytics that integrate all of a company's business data and analytics and deliver it to the desktop in easy-to-use reports, alerts and dashboards," said Ron Powell, Publisher and Editorial Director of the Business Intelligence Network. "Oco customers frequently mention benefits such as greater ROI and cost-effectiveness, lower staff support requirements, improved reliability and performance, and quicker deployment.
To listen to the interview please click here.
"The Business Intelligence Network Solution Spotlights are intuitive dialogues with innovative solution providers, and these spotlights provide a cutting-edge introduction to the new products and services we know are of interest to the business intelligence community," says Powell, Publisher and Editorial Director of the Business Intelligence Network. "The network publishes five newsletters serving more than 115,000 readers across a wide variety of industries, making us the largest newsletter-based information source for business intelligence, performance management, data warehousing and data quality."
About Oco
In six weeks, Oco majik – the world's first on-demand business analytics – takes any amount of data from any system in any location, integrates it and delivers it to your desktop in powerful, easy-to-use reports, alerts and dashboards. Our fully managed, Web-based service allows your entire organization to see the same reports and the same actionable information for a fraction of the time and cost of traditional business intelligence solutions, guaranteed!
About Business Intelligence Network
The network's flagship site BeyeNETWORK.com leads the industry with up-to-the-minute news, newsletters, articles, executive spotlights, podcasts, expert-hosted channels and blogs. Experts include Claudia Imhoff, Bill Inmon, Craig Schiff, Colin White, David Loshin, and others. BeyeBLOGS.com is a business intelligence-specific community blogging site which provides an open forum about industry issues and challenges. BeyeSEARCH.com offers the first and only editor-driven directory and search engine specially built to serve this industry. BeyeRESEARCH.com provides research and case studies from leading authors and experts in business intelligence.
This press release is based upon information provided by the Company. The Business Intelligence Network does not independently verify statements made and has no obligation to update these statements after the date of release.
Contact:
Business Intelligence Network
Katie Rostermundt
262-780-0202
Oco
Peter Sidewater
781-810-2552
# # #