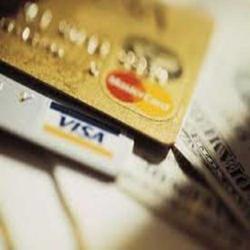 Simplified Business Lending Applications are Now Available at Businesscashadvanceguru.com
(PRWEB) June 26, 2013
Large corporate lending institutions might advertise quick and easy fast business loan offers, but actually make access to needed business working capital quite difficult on applicant companies.
Business Cash Advance Guru, a leading alternative lender specializing in fast business loan funding options, states that the large banks have so long held a monopoly on the practice of business lending, an entire institutional bureaucracy, has been expanding for many, many years. The net result, according to the alternative business working capital lender is restricted access, often requiring substantial documentation, which small companies find challenging for compliance.
An unintended consequence of stricter business lending guidelines means less and less access to business working capital for small companies, from retail boutiques, to mom and pop diners, to all types of journeymen service companies, which cause communities to see less growth in many areas of their own local economies.
Business Cash Advance Guru has built a reputation for its many easy to acquire fast business loan options, something the alternative lender credits to its streamlining of the business lending process. Applications are short, little documentation is needed by applying companies, and there are ranges of different business lending levels, from as little as $5,000, to as much as $500,000.
Other attractive benefits are businesses do not have to submit certified financial statements, tax returns, liability disclosures, unpaid receivables, future deposits, and credit reports. In addition, there are tax advantages to these alternative business loans where there are tax deductions available.
With alternative loans, funding options are plentiful, with flexible repayment terms and competitive, low interest rates. Applications are generally approved in as little as twenty four hours, and funds are made available with three to five days. Funds are also deposited directly into the applicant's bank account. By just providing Business Cash Advance Guru with information regarding credit card receipts, as well as a projection of future bank deposits, small companies can secure the funds needed for purchasing inventory, more materials, new equipment, expansion purposes, and many more business operations.
About TieTechnology
Businesscashadvanceguru.com is a division authorized by TieTechnology, LLC. TieTechnology, LLC. specializes in service based solutions for businesses. Services provided by TieTechnology are merchant credit card processing, business service telecommunications, business cash advances on credit card processing platforms and web based visibility marketing. The advantages of doing business with TieTechnology is their commitment to their customer service excellence and the offering of one stop solutions to all business to business service product needs for the customers' convenience. To learn more about their wide assortment of business services, please visit http://www.tietechnology.com or http://www.businesscashadvanceguru.com.
TieTechnology, LLC
4532 W. Kennedy Blvd, Suite 182
Tampa, FL 33609
Sales[at]tietechnology[dot]com
813-856-0223 x 150
888-809-9243 x 150