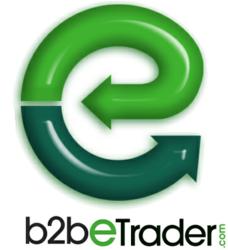 St. Petersburg, Fl. (PRWEB) May 08, 2012
Recently, B2B e Trader became an advisor and advocate for the US Chamber of Commerce. This is in response to the success they were having with their program to help businesses adjust with the challenges they are facing in the economy. This is a part of an effort to bring their expertise and knowledge, in assisting firms with addressing these issues over the long term.
One of the strongest advocates for different types of businesses in America is the US Chamber of Commerce. This is because they work with stakeholders to create policies and programs that will address the needs of entrepreneurs. During the last several years, this organization has been working directly with businesses to adjust to the shifting economy and new challenges that are emerging (i.e. stagflation). To help firms, the US Chamber of Commerce is partnering with organizations that have the ability to assist businesses in becoming more competitive. B2B e Trader is playing an active role in this process as a consultant and advocate to small businesses.
B2B e Trader and the US Chamber of Commerce
To serve the different needs of members, the US Chamber of Commerce will work directly with stakeholders. The way that this is accomplished is to hire a series of consultants and advisors that have the experience in helping firms to deal with a host of challenges. B2B e Trader was selected, because the company has a state of the art online marketplace and other tools that are allowing firms to redefine themselves. The combination of these factors is assisting small businesses to more effectively adjust with the challenges they are facing.
How B2B e Trader is Assisting Small Businesses?
B2B e Trader created the online business marketplace with different sized businesses in mind. This is where next generation technology is utilized to effectively connect buyers and sellers for free. Anyone who is using this tool can contact the other party about: purchasing, selling or trading specific products / services. This helps small business owners and entrepreneurs to address their specific needs. Moreover, the chat rooms and message boards allow everyone to discuss new ideas with the most successful innovators. Making it ideal for businesses and professionals to buy, sell, or trade a host of commercial used equipment, like restaurant equipment, medical equipment, office equipment, heavy equipment, IT equipment and more. In the future, these tools are helping to make firms more competitive by: reducing their costs, addressing critical needs and improving productivity. In a world that is being adversely impacted by globalization, these tools will help to protect small businesses against sudden changes. This is when they are able to adjust with these challenges and become more competitive in the process. The US Chamber of Commerce realizes the tremendous value that they are providing to businesses and has brought B2B e Trader on board as an advisor / advocate.
Clearly, B2B e Trader is one the most effective tools in helping firm to adjust to various challenges they are facing. This is because they are using next generation technology to connect buyers and sellers together. At the same time, they have various ways for small business owners to learn about new ideas and strategies. These different elements are helping firms to adapt to a host of transformations. Over the course of time, this makes them more competitive by reducing their costs and increasing productivity. As a result, the US Chamber of Commerce is seeing the positive impact of B2B e Trader on firms and they have brought them on board to help all members. This is the biggest reason why they are now playing a major part in assisting businesses to address these issues over the long term. In the future, this will make small businesses more flexible in adjusting to the challenges they are facing.