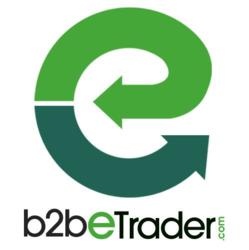 St. Petersburg Fl. (PRWEB) May 30, 2012
In the past, most businesses were focused on selling themselves through traditional marketing campaigns. This often involves some kind of radio and print advertising to increase awareness of the firm and the various products / services they have to offer. However, the Internet has changed all this with many companies using different tools to promote themselves. This has transformed the way that organizations are reaching out to customers.
At the heart of these changes, is the use of social networking. This is when companies will promote themselves by making personal connections with everyone. Moreover, there is an emphasis on: showing how the firm is small (even though they are a large organization), their philosophy and the fact that they are everywhere. The combination of these elements are demonstrating, how companies are taking a different approach when it comes to marketing themselves online.
However, these kinds of shifts also mean that a number of firms are unable to create a message that will reach out to the largest target audience possible. To achieve these objectives, B2B e Trader has created a new application called Social Broadcasting Technology. This is when the users can reach out to everyone on various social networking sites at the same time (using one single application). The free technology, is giving businesses the tools they need to be successful. This is helping them to reduce costs and increase their profit margins. Over the course of time, this will make the firm more flexible and capable of evolving with a host of challenges.
B2B e Trader's Social Broadcasting Technology
One of the most common problems that all businesses will face is how to effectively utilize social networking to their advantage. B2B e Trader is the first organization to develop an all-encompassing solution that allows everyone to create and broadcast their message to different social networking sites for free. This is helping companies to be able to reduce their advertising costs and directly connect with other party. Making it ideal for businesses to reach out to other professionals to buy, sell, or trade a host of commercial used equipment, like restaurant equipment, medical equipment, office equipment, heavy equipment, IT equipment and more. Once this application is used consistently, it can help a firm to be able to decrease their costs and increase productivity. This is the point that they are able to more effectively adapt to: the various challenges they are facing inside the marketplace.
Clearly, most businesses are dealing with considerable difficulties when implementing a social networking strategy. This is because, they will often create numerous messages for each segment and the broadcast them separately on the various social networks. To help firms adjust with these challenges, B2B e Trader has created Social Broadcasting Technology. This allows users to design and broadcast one single message to all of the social networking sites for free. Some of the most notable include: Facebook, Twitter, Linkedin, Pay Pal Access and AOL. This is helping firms to reduce their advertising costs and effectively customize their message. At the same time, they can reach out directly to the other party. The combination of these factors is showing how this application is allowing firms to remain competitive (through: utilizing some of the most state of the art tools). This is when they are able to adjust with the various challenges they are facing. Once this takes place, is the point that they can protect their customer base and address the most critical needs. B2B e Trader developers are also working on a personal listing website with its Social Marketing Broadcast Technology.