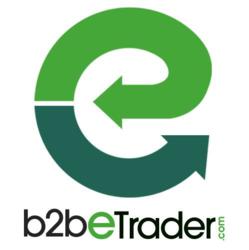 The Pipeline To Your Business Needs
St. Petersburg, Fl (PRWEB) April 03, 2012
The high levels of unemployment are having a dramatic impact upon consumer spending. This is because when more people are out of work, they will automatically begin cutting back to the most essential items. During the past four years, this has been having an adverse impact on businesses. Recently, there has been some hope that the economy could improve (which would reduce the unemployment rate). However, the Federal Reserve believes that it will take several more years for unemployment to decline to normal levels (with modest economic growth). For many businesses, this is challenging because they have to maintain continuous amounts of capital spending for new equipment. Until there is some kind of dramatic increase in consumer spending, most firms are unable to purchase the equipment they need. B2B eTrader is helping a wide variety of business owners, entrepreneurs and professionals to locate these products to remain competitive.
B2B eTrader and the New Realities of Business
B2B eTrader is a next generation online business marketplace that allows buyers and sellers to directly connect with each other for free. What make this so unique is social media web sites are utilized to reach out to specific segments (who are interested in: buying, selling or trading a host of products / services). This can be targeted to a particular radius for a specific zip code. Those firms that are using this tool have found that it is an effective way to: find the products, services or equipment they need to stay competitive. Making it ideal for companies to buy, sell, or trade used equipment, like restaurant equipment, medical equipment, office equipment, heavy equipment, farm equipment and more. In the future, this helps them to adjust with: stagnant consumer spending, it lowers their costs and maintains productivity.
The Transformation in the Business Model
The organizations that are using B2B eTrader have found that the platform gives them greater flexibility and options. This helps with long term planning by focusing on addressing their critical needs. Then, they are using the savings and increased productivity to adapt with the transformations from globalization. This helps businesses to reach out to new customers and refocus on how they are delivering a host of products / services. Over the course of time, this will give companies an advantage that will assist them with embracing these transformations. It is at this point that they can begin to redefine their industry (based on past traditions that are integrated with cutting edge ideas). These are the tools that some of the most successful firms are using to adjust with these transformations.
Clearly, B2B eTrader is one way that businesses are evolving with the shifts inside their industry. This is because the online marketplace allows them to connect directly with the other party (via social media and classified ads). At the same time, the search for a particular product, service or piece of equipment can be targeted down to a specific zip code for free. For businesses, this tool is helping them to: lower their costs, maintain high productivity rates and address critical capital spending needs. In the future, this allows them to adjust their business model and operating environment. This is the point that there is a transformation in how the organization is competing against other firms in the global markets.