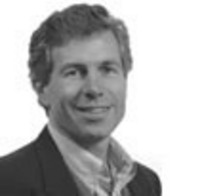 Alignment between business groups and IT is critical to BI success, but that balance can be difficult to achieve
Santa Clara, CA and Marshfield, MA (Vocus) November 9, 2010
Kogent Corporation will host a Business Performance Workshop with noted author and speaker Wayne Eckerson on November 23, 2010. This "Measuring Business Performance" event will take place live in Walham, MA, and Eckerson's keynote session entitled Creating High Performance BI Teams will be simulcast as a live webinar.
"Alignment between business groups and IT is critical to BI success, but that balance can be difficult to achieve," said Brian Jordan, Executive Vice President, Sales, Eastern Region, at Kogent. "Wayne's respected expertise will help our audience navigate this complex BI issue, and we are honored to have him leading our workshop."
Eckerson's keynote will address the need for BI professionals to foster strong liaisons with the business groups that they support by choreographing the activities of business and technology professionals that span a range of skill sets, functional areas, geographies, and organizational boundaries. He will examine how to create and manage a high-performance BI organization that delivers results efficiently and effectively and is considered a strategic resource by the business.
"Organizations seeking agile BI need to implement the organizational processes, technology and infrastructure that will make their businesses go as fast as possible," said Eckerson, author of TDWI's BI Maturity Model. "I look forward to discussing with workshop participants how aligning BI with the business is critical to becoming truly agile."
Eckerson is a noted author, columnist, speaker and blogger covering Data Warehousing and Business Intelligence. He is the author of the best-selling book Performance Dashboards: Measuring, Monitoring, and Managing Your Business. On November 4, Eckerson announced his that he will leave his position as Director of TDWI Research as of November 15 in order to work with TechTarget and his own company, BI Leader Consulting.
Also on November 23, Kogent will host a Business Performance Workshop in Vancouver, BC, with Richard Lee, director of the BI Competency Center at ICBC. Lee's presentation will focus on "People, process and BI Competency" and will be followed by a strategy workshop.
About Kogent Corporation
Kogent Corporation provides prebuilt, industry-specific Business Intelligence, Data Warehousing, and Analytics solutions for a number of industries including Healthcare, Retail, Manufacturing, High Tech and Government verticals.
###