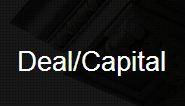 Start-up and long-standing business owners will both benefit from this partnership of expert business planning specialists.
Seattle, WA (PRWEB) December 03, 2012
Professional middle market investment banking firm, DealCapital.com, joins with BusinessPlanning.org to provide expert business plan drafting and writing services to executive clients. The sluggish economy has made borrowing a bit more difficult than in times past. As borrowing from various financial and lending institutions including venture and angel groups nearly always requires a business plan, Deal Capital felt the need to partner with a professional group of corporate planners that could fulfill unmet demand for planning solutions.
In addition, business planning needs have been consistently increasing as unemployed workers have turned entrepreneurs. Moreover, existing successful corporations have found a much more stringent environment in which to obtain funding, increasing demand for high quality business plan services. With corporate executives seeing an ever-growing need for business plan writing services, Deal Capital sought opportunity to partner with the right firm with a proven track record.
As a premier partner, BusinessPlanning.org provides a number of key solutions to middle-market business clients including, pro-forma financial statement creation, market evaluation, competitive framework analysis and marketing planning. The process is iterative and includes industry-specific guidance and expertise, with regular updates throughout the business planning process.
Deal Capital intends on expanding its business planning services to current and former clients who've sold previous businesses and are looking to jump back in. Having an expert partner to help in partner planning allows business owners to focus on growth instead of writing the plan itself. "Regardless of whether you're in start-up or growth mode, business funding generally requires some type of professionally written business plan. Our partnership with BusinessPlanning.org will help to expand our capabilities for the markets we represent," said Troy Jenkins, marketing manager for Deal Capital. "Capital raising opportunities are the perfect example of when a partnership like this is a no-brainer."
About BusinessPlanning.org
Since the beginning of 2012, BusinessPlanning.org has combined the executive expertise required by leaders seeking a professionally-crafted business plan. The company has helped a handful of businesses acquire funding and move from concept to company. The company includes experts in law and business. With professional expert attorneys and MBAs, BusinessPlanning.org is able to provide financial, legal and strategic insight into business operations and growth.
About DealCapital.com
Deal Capital is an aggregation of middle market investment banking firms across the largest markets in the United States. The company focuses on buy and sell-side engagements for companies seeking merger, acquisition or divestiture. Their main broker dealer office is in Seattle, Washington.