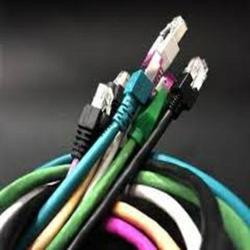 The Fastest -Business T1 Internet Service Access -Available
Nationwide (PRWEB) May 09, 2013
No matter how big or small a corporate entity may be, it has to have the tools and resources in place, and that includes affordable internet access that is there when it's most needed.
With Lower Internet Cost, a company which has a platform for corporate entities to find the fastest internet for businesses, there's no second guessing about which Business T1 service is the best fit. Among the resources, Lower Internet Cost provides, real time quotes for affordable internet access that's available in a particular community. Companies can search for Business T1 using the Lower Internet Cost platform, and see package inclusions as well as other pertinent data.
"We want to arm companies with quotes for the fastest internet for businesses, which include all kinds of connectivity services, such as Business T1, complete with more data they need to make a truly informed decision. We know that the cost of doing business creeps up year after year. That cuts into a business' bottom line, and if we can find a way to reign in some of those operating cost, it does a world of good for the community around those businesses. We provide consistent, factual data that let businesses find the services they need at a price they can really afford," a company spokesperson explained.
Companies can find more than just T1 internet service, Lower Internet Cost also can help companies to find many other business level services such as Point to Point, MPLS, DS3, Long Distance T1, OC48, PRI T1, Voice T1, VPN, Wide Area Network, Business Ethernet, OC12, OC3, T3, SIP Trunking, Business DSL, Business Fixed Wireless, and Business Satellite. Alongside these searchable services are information about the vendor, such as reviews as well as background on those vendors. With real time quotes, businesses can find comprehensive packages for phone systems, internet connectivity and phone plans as low as $399 per month.
"When you can see through advertising and get to the heart of which vendors provide what, you have the power to choose the service and packages that fit your business best. Lower Internet Cost also provides a host of support services, so businesses can focus on their business rather than spending time on operating tools," the spokesperson added.
About TieTechnology
TieTechnology Telecommunications' provides the highest quality telecommunications and engineering consulting services to telephone companies, internet service providers, cable television companies, and municipalities within the telecommunications industry at the most competitive rates. Businesses need high speed internet and reliable phone connections to stay ahead of their competitors and fulfill all client expectations. Companies that operate internationally need robust phone and internet systems like business VoIP business satellite, p2p (point to point), VPN (virtual private network) and much more. The mission of TieTechnology Telecommunications is to provide affordable and high quality services for business users who want reliable business fixed wireless, business Ethernet, and business phone services. TieTechnology Telecommunications is a division authorized by TieTechnology, LLC. The telecommunications engineering & consulting services can be accessed online at:http://www.lowerinternetcost.com.
TieTechnology, LLC
4532 W. Kennedy Blvd, Suite 182
Tampa, FL 33609
1-888-853-6987