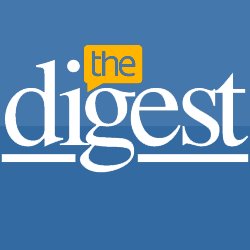 Business trips with VoIP technology grants companies cheap phone bills each year, while making it easier for traveling employees to stay connected to the company.
(PRWEB) May 24, 2013
The good old business trip with its one-serving toothpaste and fold-out ironing board becomes a lot more interesting and high-tech when companies start using VoIP technology.
Businesses that use VoIP phone service for traveling employees are using the most modern, cheapest method of staying in contact with their remote workforce. A VoIP business system uses the Internet to connect phone calls. VoIP is much cheaper than traditional phone service and offers more flexibility for businesses with traveling employees.
Great business deals don't always happen inside of the company's brick and mortar building, which is why The Digest is revealing the top 5 ways that businesses can save money by using VoIP for business trips.
1. Mobile VoIP
Mobile VoIP allows traveling employees to download a mobile app to their smartphones, tablets, laptops, or other Internet-enabled devices and take the office's cheap business VoIP plan along with them on their trips. These business travelers can take important business calls anywhere with an Internet connection, like the airport, hotel, cafe, or conference room. As long as business travelers have their VoIP app with them, the office can expect a cheap phone bill at the end of the month.
2. Unlimited International Calling
VoIP makes it cheap to call international countries. In fact, many business VoIP providers offer unlimited international calling plans. This is perfect for business trips overseas. The employee can stay connected to the office while traveling, without any pricey international rates at the expense of the business. No matter where the employee might fly off to, the company can rest assured that the cheap phone bill will remain at a reasonable price.
3. Unlimited Nationwide Calling
Nearly all business VoIP providers offer unlimited nationwide calling. Companies don't need to worry about racking up roaming charges as their employees travel around the country. Not only is this useful for traveling employees, but it's also good for remote offices. All calls between nationwide remote offices stay at a cheap flat rate each month.
4. IP Faxing
IP faxing uses the Internet to transmit faxes, which means users can send faxes from just about any Internet-enabled device, like a smartphone, laptop, or a traditional fax machine. With IP faxing, users can send and receive each fax either as a paper fax or an email attachment. IP faxing is a good tool for traveling employees. Traveling employees can send faxes anywhere in the world as long as they have a high speed Internet connection.
5. IP Video Conferencing
For as useful as business trips are, too many of them can get pricey. This is why makes IP video conferencing such a huge money-saver. IP video conferencing gives businesses the ability to face to face chat, without the travel costs to go with it. Companies can't send out employees each and every time they need to conduct a business meeting with a remote location, which is why they can use video conferencing to keep up with any new business partnerships the employees make while on their limited business trips each year.
Business trips with VoIP technology grants companies cheap phone bills each year, while making it easier for traveling employees to stay connected to the company and its valued customers.