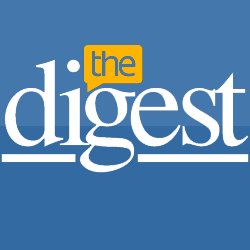 By using business VoIP, businesses can stay better connected to their customers and to the community as a whole.
(PRWEB) May 10, 2013
When people think of the human connection they don't often consider the business-customer relationship. However, businesses can move away from their cold reputation by becoming more accessible to their customers.
One of the easiest ways for a business to stay better connected with its customers is by investing in a better phone service that will make it easy for customers to call the company, and easier for the company to make thorough phone calls without the stress of phone minutes. The best business phone service out there is VoIP technology.
VoIP phone service, which is another name for Internet calling, is reliable and cheap, and helps businesses connect to their clientele. To help promote better business-customer relations, The Digest is here to reveal the top 5 ways that businesses can use VoIP to stay better connected with their customers
1. Virtual Numbers
To better promote local business, a company can use a virtual number. A virtual number is a number that the business can customize with the area code of their choosing. All calls to and from that number will become cheap local calls. Businesses can add this local number onto their website so that customers can click-to-call and get connected instantly. A local number shows that the business is interested in the local needs of the community.
2. Toll Free Numbers
Many business VoIP providers offer businesses toll free 800 numbers. An 800 number is free to call, which provides a cheap incentive for customers to call the business. Most high-performing businesses have 800 numbers, so the sight of toll-free 800 number gives the business a look of corporate professionalism, even if the business is a small business with only a few employees.
3. Unlimited Calling
Nearly all business VoIP providers offer unlimited nationwide calling. Businesses don't have to worry about allotted phone minutes every time the business needs to call a customer. Businesses are free to make as many calls as they need, without cutting calls short. Unlimited nationwide calling is a great option for businesses that have a high volume of outgoing Internet telephone calls. It's also a great option for businesses that need the time for long conversations with customers, such businesses that offer over-the-phone support service.
4. Auto Attendant
Many business VoIP providers offer an auto attendant feature. The auto attendant is a series of recorded messages that directs the caller to answer a few questions so that the auto attendant can direct them to the right department extension. By using an auto attendant to ask the caller some questions, the business will know exactly what the customer needs by the time the call is transferred to a live person. This speeds up call efficiency, which in turn, provides better help for the customer.
5. Remote Worker Capabilities
Business VoIP is especially useful for remote workers. Remote workers can stay connected to the business as they make personal connections out in the field. Employees can use a mobile VoIP app so that they can use their smartphones, tablets, or laptops to make cheap Internet telephone calls back to the office to stay connected to the company as they connect to the customers in person.
A business is a part of a community and a city. By using business VoIP, businesses can stay better connected to their customers and to the community as a whole.