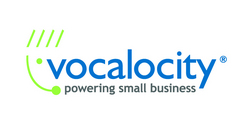 Small business VoIP solutions have proven to be trustworthy and reliable, which has lead to a continual rise in demand.
Atlanta, GA (PRWEB) May 1, 2010
Vocalocity received the Atlanta Pacesetter Award from the Atlanta Business Chronicle on April 23rd and was recognized as a leading-edge company that thrives even in times of economic uncertainty.
Established in 2003, Vocalocity provides low-cost office phone systems to small businesses across the country, allowing companies to save up to 80 percent in communications costs. "It is this dedication to helping small business that has allowed Vocalocity to succeed," explains Vocalocity Executive Vice President and General Manager David Politis.
"Vocalocity's goal is to help small businesses save time and money, while providing them with the best value hosted PBX service," says Politis. "Vocalocity thrives when small businesses thrive, and because of this, we've seen tremendous gains over the past years."
Politis explains that Vocalocity's low costs and high value attract customers, particularly during times of financial stress.
"Small businesses have been increasingly interested in where they can save money, and many times their phone system and phone service is one of the first places they look," says Politis. "Small business VoIP solutions have proven to be trustworthy and reliable, which has lead to a continual rise in demand."
The Atlanta Business Chronicle gives the Pace Setter Award to the 50 fastest growing privately held companies in Atlanta. To be eligible for the award, the company needs to have been established in the first quarter of 2007 or before, be based in the 20-county metro Atlanta area, be privately owned, and not be a subsidiary of another company. The company must also have revenue between $1 million and $300 million for the year 2009.
"Vocalocity has experienced a two-year growth in sales of nearly 300 percent," explains Politis. "We've seen tremendous success over the years and we are using this momentum to continually improve."
Looking to transition to a business VoIP system? For more information about setting up a Vocalocity PBX phone systems, visit vocalocity.com or call 877-VOCALOCITY.
About Vocalocity®
Founded in 2003, Vocalocity is the leading provider of VoIP (Voice over Internet Protocol) communication services for small businesses with fewer than 20 employees. Vocalocity powers thousands of small businesses with its core offering, VocalocityPBX, a hosted PBX solution that provides customers with the quality and reliability of traditional PBX phone systems, with more features, flexibility and cost savings. Vocalocity helps small businesses compete more effectively by providing them with communications services traditionally reserved for larger organizations, at small business prices. For more information about Vocalocity, please visit vocalocity.com or call 877-VOCALOCITY.
Media Contact:
Nick Ogawa
Vocalocity, Inc.
678.935.9243
nick(dot)ogawa(at)vocalocity(dot)com
# # #