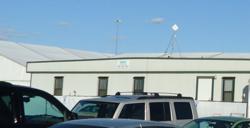 Running my business without telephones or Internet would have been impossible
Scottsdale, AZ (PRWEB) January 31, 2012
One Stop Voice successfully deployed a VoIP phone system completely hinged on a wireless internet solution. This successful implementation proves the use of wireless technologies that in the past were found to be unstable and unable to support high definition voice calls. VoIP services require a constant stream of data to keep the connection continuous. These next generation wireless solutions have made VoIP feasible for many clients in remote locations.
Celebration of Fine Art operates a business catering to fine art enthusiasts. Their business is seasonal and operates out of an office trailer and tent just a few months throughout the year. This year's location is within city limits of Scottsdale but on a gravel lot without permanent access to utilities. Although it is conveniently located off the Loop 101 freeway it has no access to wired telephone or Internet services.
"Running my business without telephones or Internet would have been impossible and before I spoke with One Stop Voice, the only option was to pay over $30,000 to have wired services brought to my location," said Susan Potje, owner and operator of Celebration of Fine Art. One Stop Voice engineered a multipoint wireless Internet solution that was constructed at Susan's facility to provide them connectivity. Since One Stop Voice's cloud-based communications platform runs via the Internet, Susan's company was able to get phone service as well as Internet at their remote location.
"This is a perfect example of how a hosted or cloud-based communications system like the one we offer can help a customer in a tough position," said Joshua Simon, an executive of One Stop Voice. "We saved them money and found a solution which can be used every year no matter where Celebration of Fine Art sets up their business," added Simon. The entire solution was implemented for under $1,800.00 and was up and running within two weeks.
For additional information regarding business cloud communications and to discuss opportunities with One Stop Voice please contact info(at)onestopvoice(dot)com or visit http://www.onestopvoice.com
One Stop Voice was founded in 2008 and provides quality low cost Cloud Communications as a Service (CCaaS) to companies throughout the country. By replacing traditional phone systems, One Stop Voice adds functionality and increased efficiency from the corporate office to the mobile work force.
###