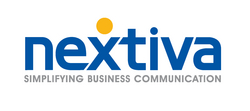 The information located in our Business VoIP Information and Learning Center is valuable for today's small business owner
Scottsdale, Arizona (PRWEB) September 7, 2010
Nextiva, a SaaS business VoIP provider, announced today that they have launched a Business VoIP Information and Learning Center at Nextiva.com/voip. This business VoIP portal by Nextiva is designed for small business and telecommunications professionals seeking information about business operations, marketing, online fax, and voice over IP.
Nextiva offers a suite of powerful communication tools and is transforming the way small businesses communicate. "The information located in our Business VoIP Information and Learning Center is valuable for today's small business owner," said Yaniv Masjedi of Nextiva. "Nextiva.com/voip contains a variety of unique information and will continue to grow since new content is consistently being added." Visitors to Nextiva's Business VoIP Portal currently have access to over 300 articles and guides.
Every product and service Nextiva delivers has been designed to give small business owners advantages previously only available to large corporations. Nextiva's cloud computing based platform is built on proven, reliable, and highly scalable technologies. The introduction of the Nextiva Business VoIP Portal is a display of the company's commitment to providing small business owners with the tools necessary to compete in today's economic times. To learn more about Nextiva, please visit Nextiva.com.
ABOUT NEXTIVA
Nextiva, Inc. is transforming the way small business communicates. The Nextiva Office business VoIP phone system is a next-generation communications platform providing small businesses with the features of large businesses at a small business price. Nextiva makes owning and operating a small business easier, less costly and more profitable. Each Nextiva product and service was specially engineered to give small business owners advantages previously only available to larger enterprises. Nextiva delivers award winning small business VoIP solutions and Amazing Support™. For more information on Nextiva VoIP service, please visit: Nextiva.com.
###