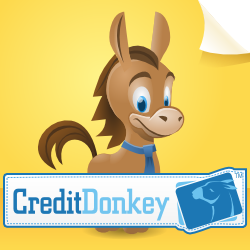 secure funding, get notice and experience success
Los Angeles, CA (PRWEB) December 27, 2011
CreditDonkey, a credit card comparison site, announces a series of small business infographics to help entrepreneurs on the road from start-up to success.

Problem: The first hurdle that entrepreneurs face is obtaining adequate capital to get their ideas from a notepad to reality. If this is the individual's first business venture, they often are paralyzed from the fear of business financing, uncertain of their options and where to start.
Solution: "Small Business in America: Job Engine and More" illustrates the range of options available to small business owners to fund their startups, with 10.7% utilizing a loan and 10.4% utilizing a credit card. The infographic also offers tips to fledging entrepreneurs so they are confident to take the financing leap.
Problem: "If you build it, they will come" doesn't really happen with business. Once the funding has been secured and the doors opened, business owners need to get the word out about their new venture. Traditional advertising can be costly and take months to start paying off.
Solution: "Social Media: Today's Key to Small Business Success" illustrates how in today's digital world, social media has become the simple (and inexpensive) solution for start-ups to gain attention. Many seasoned entrepreneurs have recognized the importance of social media, with 78% of respondents to a survey indicating that social media has been critical for their success.
Problem: Every year, hundreds of thousands of small businesses close their door. Whether voluntary or due to financial failure, many start-ups never reach the level of success their owners envisioned. This is cause for bruised egos and crushed finances.
Solution: "What Makes Small Businesses Sink or Swim" reveals how many start-ups fail due to the business owner's lack of experience. Teaming up with a seasoned family member or mentor can help shorten the experience gap. Tips for success have been identified and shared through the infographic. By taking steps at the beginning of an adventure, entrepreneurs with little experience can increase their chances of success.
The folks at CreditDonkey have published an entire library of infographics and articles with the small business owner in mind. These resources can easily be accessible at http://www.creditdonkey.com/business.html#articles
Savvy entrepreneurs can visit CreditDonkey, a credit card comparison site, to make informed credit decisions. CreditDonkey publishes reviews, deals and tips to help small business owners save time and money while overcoming small business hurdles.
# # #