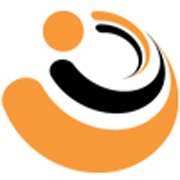 An expert is one who knows more and more about less and less until he knows absolutely everything about nothing.
-Nicholas Murray Butler
(PRWEB) June 27, 2013
Data analysis and research network site, Research Optimus, has announced the launch of a new strategic business analytics service. The new department will give business owners and decision-makers fingertip access to the in-depth information and statistics required to make some of their organization's most difficult decisions. Offering an array of tracking reports and statistics, the new service allows businesses to better understand their own internal performance and ensure that their processes, short-term plans and long-term outlook are improved.
"The launch of our business analytics service is a landmark for Research Optimus," says Sr. Operations Manager. "Whether we are looking at opportunities to improve the supply chain of a business, or helping a company to identify the main areas of risk that they face in today's market, our detailed analysis can help any organization to ensure effective operation in their immediate and long-term future."
The IDC recently stated in their Worldwide Business Analytics Software 2012-2016 Forecast that the demand for business analytics and in-depth performance research is growing rapidly among businesses, and will continue to do so for the next few years. The market demand comes as a result of the widely publicized success stories of business analytics, but rather than software, many organizations are turning to companies like Research Optimus, who can provide more comprehensive reporting as well as guidance and advice on how to use the information gained to their advantage.
Research Optimus' business analytics service meets this predicted market demand, offering businesses the resources and information they need to succeed and move forward in the modern economy. The very best software and tools are used to ensure results of the highest quality, with SAS, SPSS, R and MS Excel all utilized in order to procure accurate and in-depth information. The highly trained and qualified staff is also well versed in statistical techniques such as Cluster Analysis, ANOVE, Time Series Analysis and Logistic Regression. Research Optimus has proved itself an industry leader in offering comprehensive research services, and their business analytics service is just the latest in a line of services aiming to help businesses understand their performance in detail.
The service offered by Research Optimus is just the latest in a line of exceptional business research services which have been honed and perfected over the last decade. Offering their analytical expertise to businesses in the US, Europe, Australia and New Zealand, Research Optimus have extensive experience of working with all types of business, from SMEs and start-ups to major corporations.
For more information about Research Optimus' business analytics and other array of research services, visit http://www.researchoptimus.com.
About Research Optimus: A brand of Flatworld Solutions, Research Optimus is an industry leading research service which offers complex analytics services to a range of businesses. Whether analyzing competitors or streamlining the supply chain process, Research Optimus provides in-depth information to businesses in helping them to move forward.