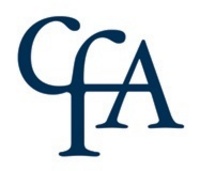 My business is built on satisfied borrowers. It's why we're still thriving while so many direct lenders are out of business
RYE, N.Y. (PRWEB) August 6, 2008
 "This is not the same industry that it was two years ago, or even 9 months ago. The margins have tightened across the board, and we need to differentiate ourselves from our competitors", said Mr. Anello. "How do we set ourselves apart? It depends largely on the deal. In this case, our fluidity of movement and back office integration allow us to close deals that other lenders have a difficult time with."
"This is an industry strongly based on trust, and each time we are able to step in and help a borrower like this, we are helping to ensure that we will have a repeat customer," added Mr. Anello. "My business is built on satisfied borrowers. It's why we're still thriving while so many direct lenders are out of business".
As a company that has proven itself with a multitude of successful deals, CFA has built a strong reputation for managing complex financial transactions, acquisitions, and recapitalizations with its innovative bridge and mezzanine programs. CFA has successfully funded assets such as multifamily residential, hotels, office buildings, medical facilities, and retail.