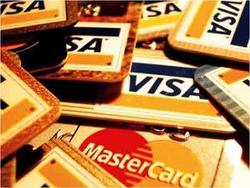 Liverpool, UK (PRWEB) July 23, 2008
However solid your business plan, there is no way to predict the future, but what you can do is to plan for unforeseen circumstances. There are a whole host of factors that can have a financial impact on a small business, and in times of economic uncertainty, it is a sad fact that many small businesses that encounter a major disaster never resume trading.
Steve Jennings from Alliance & Leicester Commercial Bank has the following advice to help businesses to plan for the future to prevent the unpredictable from becoming the unmanageable:
1. Keep a business diary. New legislation can have a major impact on your margins, so make a note of dates when legislation or tax changes come into force so that you can prepare well ahead of important deadlines.
2. Market changes. Your market can change in a number of ways from new competitors through to changing initiatives within your industry. By keeping abreast of any changes you can make appropriate adjustments to your business plan, and prepare for the impact of any major market changes.
3. Monitor interest rates. Business banking interest rates can change quickly, and are announced on a monthly basis. A rise can have a big impact on your outgoings and income, so if you are borrowing money, look for a fixed rate, as this will allow you to budget more effectively.
4. Be prepared for disasters. Every business needs a continuity plan that outlines key members of staff along with specific tasks, this will allow a swift recovery and a quick return to normal business operations. If your business makes use of a computer system, off site storage and back ups should be incorporated into it to ensure that IT problems are minimised in the event of an emergency.
5. Reduce your outgoings. By looking at regular costs such as utilities and bank charges, you may well be able to find many savings. According to research, a UK small business can save around £3,500 each year on their banking costs by shopping around for the best possible deal.
6. Deal with bad debts. Late payments can be crippling, especially if they account for a large proportion of your business' income, so credit check new customers, and dedicate some time each month to chase outstanding money.
7. Create a contingency fund. You need to have a financial buffer in the event of an emergency, so don't leave surplus funds sitting unused. Set aside regular sums in a high-interest business deposit account. Interest earned on this money can be used to pay for your quarterly VAT or annual tax expenses.
8. Update your business plan. Changes to your situation can cause your business plan and budget to go out of date relatively quickly. By keeping a record of actual figures against predictions, you can spot variations quickly, and amend your forecasts to take them into account.
9. Insure yourself. Ensure that you have the right type of cover for your business. By finding a flexible insurance policy with business interruption, as this will provide for you under circumstances that could otherwise result in loss of earnings.
10. Arrange an overdraft. With a business overdraft, you can get access to short term finance. Unlike a loan, an overdraft will only charge interest on the money that you need, and can be arranged easily as a service from your business current account provider.
###