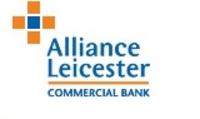 Leicester, UK (PRWEB) September 26, 2008
With business confidence at an all time low, and prices from suppliers rising at record rates, the catering industry is under a great deal of pressure - especially as consumers are likely to cut back on non essential spending to cover rising fuel and food costs at home. It isn't all bad however, and there are still plenty of options available for businesses who want to turn the situation to their advantage. Steve Jennings, the Director of Business Banking at Alliance & Leicester Commercial Bank provides some advice for restaurants considering expansion.
The first thing that any business needs to do is perform a full review of their sales forecast for the short and long term, and decide whether the extra costs of funding expansion could be covered by the level of sales that are likely.
Once the review of sales is complete, the next stage is to fully examine all of the current costs including things such as bank charges and arrangements with suppliers. Alliance & Leicester Commercial Bank have calculated that many UK small businesses could save thousands of pounds each year simply by seeking out a more competitive business banking deal.
By reviewing outgoings and making forecasts about income, it is then possible to determine what foundation is available on which to fund expansion.
Restaurants will often have costs that could be reduced by negotiating with suppliers. It is possible for two restaurants to join forces to gain bulk discounts on goods. This can reduce costs by a significant amount, although it will have implications on the way financial arrangements such as business current account administration is handled. Within the restaurant industry, franchising is one of the quickest and easiest ways for a business to grow, and as the expansion is funded by individuals coming into the business, costs can be significantly lower than pure expansion through acquisition.
The key for any restaurant business in the present economic climate is to change and adapt in line with the commercial environment. So, whether it's changing your menu or changing your target customer base, the key to maximising your business' potential with a successful expansion is to fully understand your market, set realistic goals and invest wisely.
###