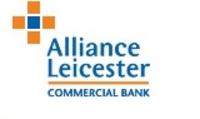 Leicester, UK (PRWEB) October 2, 2008
As today's increasingly credit-conscious consumers continue to cut back on spending, cash is even more critical for small salon businesses and start ups. Simply by adopting smarter banking practices, salon businesses can save thousands of pounds, which is why instead of just opening an account with your personal banking provider, or even initially using your personal account in order to save, it is important to shop around. Here, Steve Jennings, Director of Business Banking at Alliance & Leicester Commercial Bank, provides a few helpful tips on what salon businesses should look for when choosing a banking provider.
Undertaking an indepth analysis of your financial situation is vital in order to gather a full understanding of your requirements. Before you can select the provider best suited to your business' needs, you must carefully consider what it is that you require, both now and in the future. For example, do you need a business deposit account in addition to a business current account, also decide whether your business will need use of a company credit card. In terms of overdraft facilities, work out how much you are likely to need and research the associated charges. Opt for an account that will only charge interest on the amount you borrow.
Investigate business current accounts that offer free banking, and find out exactly what is covered by the term 'free' as not all business current accounts are the same. Many salon businesses today still rely heavily on cash and cheques, in addition to electronic payments such as Bacs, so it's worthwhile looking for an account that will process an unlimited number of Direct Debits, Standing Orders and cheques , at no extra cost.
It may seem obvious but the first step is to make sure you choose a business deposit account that offers a good interest rate for your surplus funds - for as long as possible. Decide whether your business will need to access the money in the short term or whether you can plan ahead for withdrawals and therefore benefit from potentially higher rates of interest by opting for a 30-day notice account. It's always worth taking the time to research the market and to make it easier for businesses to evaluate the deals available and ensure they find the best value account Alliance & Leicester Commercial Bank has launched http://www.interest-challenge.co.uk where businesses can see how much extra interest their surplus funds could be earning.
Always be realistic. A common error that many salon businesses make is to ask for too little financial support initially in the hope that somehow it will be able to cover all the required expenses. However, this is a dangerous assumption, and can lead to many having to request additional funding or even, in worst case scenarios, going bust!
Many business banking fees are not as transparent as they may initially appear which is why you should look for a bank that offers a simple and straight forward fee and tariff structure with no hidden costs. This includes activities such as making payments abroad, which can incur extortionate fees. A set amount for each payment will often provide the best value for money if you are going to be dealing with suppliers based abroad.
Consider how accessible your bank is in relation to your business, are there branches close by? The ability to pop into the local branch of your bank or even have the facility to perform various account transactions at your local Post Office in between appointments can prove invaluable. Its worthwhile researching the location of your nearest branch to see if there is one within close proximity to your business.
As running a salon often means working long hours, it is important to be able to access your business current account for detailed information whenever you need to, at any time of the day or night. Most banks now offer 24 / 7 banking services via the internet and the telephone, but it's worth checking that these facilities are available before signing on the dotted line.
Finally, remember to review your salon's finances regularly to ensure your surplus funds are working hard for you and getting the best returns your business deserves. In addition, look at your business current account as not all accounts are the same and by failing to shop around for the most competitive deal your salon could be missing out on huge savings, make sure you are banking with the cream of the crop.
###