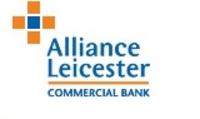 Leicester, UK (PRWEB) May 21, 2008
Research from leading UK business bank Alliance & Leicester Commercial Bank has shown that love is truly in the air in the world of small businesses, because more than a third (38%) of those surveyed actually run their company with help and support from their personal partner.
Over the last few years, there has been a marked decline in the number of couples who get married, but the research shows that commitment is not dead, and when it comes to dividing up the essential responsibilities that come with running a business, popular roles for partners are in operations, finance, management, sales, and administration. In addition to those couples that run a business together in partnership, more than a third also share the financial responsibility of running the business.
Aside from the help and assistance that a partner can bring to a new company, there are also areas where a strong relationship with your business bank] can come in useful as well. When it comes to proper financial planning to help a company achieve its goals, it is important to have access to a business current account and additional support.
Ensuring that all of the spare funds a company has are being used effectively means having dedicated business deposit accounts is also essential, and as part of their research into the state of the UK market, Alliance & Leicester Commercial Bank have examined interest rates across a number of banks and launched http://www.interest-challenge.co.uk where businesses can investigate how much additional interest their surplus funds could be earning if invested in a special business savings account.
For further information on the accounts available, small business owners should call 0800 587 0800 or visit http://www.alliance-leicestercommercialbank.co.uk.
###