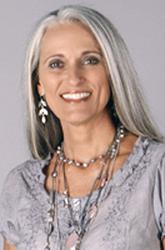 Women small business professionals need ways to market their products and services that are inexpensive, fun and best of all, effective. The Heart Link Network provides exceptional marketing for women both online and off." - Dawn Billings, Founder
Rancho Santa Margarita, CA (PRWEB) April 04, 2012
The Heart Link Women's Network®, winner of the Women Entrepreneur Business Award of Excellence in 2010 and 2011, opens a new women's networking location in Rancho Santa Margarita. Michelle Holtman, women's networking chapter leader, is an independent representative with Silpada Handcrafted Sterling Silver Jewelry. Michelle loves being able to create an environment where women small business professionals can connect, help one another grow, expand their circle of influence, and market their business in a fun and effective way.
"The Heart Link Women's Network offers many great marketing benefits to our attendees. Women small business professionals need ways to market their products and services that are inexpensive, fun and best of all, effective. The Heart Link Network provides exceptional marketing for women both online and off. The Heart Link Network is partnered with the TROVA Women Business Directory, which is ranked at the top of the first pages of all major search engines. If women want to succeed, they need to investigate The Heart Link Network." Dawn Billings, Founder of The Heart Link Network and TROVA Women Business Directory.
The Heart Link Women's Network®, 2011 and 2012 award winning networking organization for women, is intimate and welcoming. The Heart Link Network® was designed by a woman for women. It was created to showcase women and their businesses for 3 minutes versus other networking groups who only share for 30 seconds to a minute.
The networking meeting fee is a nominal $25.00 which includes a light meal, a business exclusive spot at the meeting, a 3-minute business showcase, and a roster of attendees. There is no membership fee required. Women may go to http://www.92688a.theheartlinknetwork.com to register to network with professional women in Rancho Santa Margarita. To see a full list of women networking locations, or to submit an application to lead a chapter of The Heart Link Network®, visit http://www.theheartlinknetwork.com
THE HEART LINK Women's NETWORK® was founded by Dawn L Billings, creator of the Primary Colors Personality Test, and CEO and Founder of Heart to Heart Media, Find-Success.CO, and CharitableHeart.org. Dawn is also the author of over 20 books and has dedicated her life to finding ways to benefit the lives of women and children. Dawn was selected as one of 15 Women of Achievement by the YWCA in Cobb County, GA., and one of the nation's 80 emerging women leaders by Oprah magazine and The White House Project.