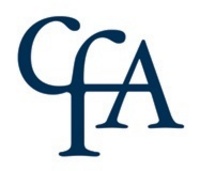 Our people are simply the best in the industry.
RYE, N.Y. (PRWEB) July 28, 2008
When a leading developer of office buildings in Manhattan was faced with the reality of losing a $2 million deposit for his most recent acquisition unless he could close in eleven days, he turned to CFA for help.
"Honestly we were concerned about the deadline," said Steve Anello of CFA. "However, we maintain strong relationships with third party vendors nationwide which allows us to commit to meeting even the most difficult time frames to close a loan."
Within two business days CFA underwrote the economics, contracted and performed all third party inspections, while their legal team prepared the closing documents.
"We pride ourselves in our streamlined underwriting process," added Anello. "Our people are simply the best in the industry."
CFA's ability to fund in record time is due to the efficiency and flexibility of CFA's streamlined back office, which allows expedited collaboration between management, analysts, underwriting, and legal.
"Our competitive advantage is speed and flexibility, which relies heavily upon efficient coordination of moving parts. We will continue to utilize new technologies to help grow for the future." said Raph Copeland, Chief Technology Officer at CFA. "Some of the technology that we've been able to put into place has cut our processing time nearly in half, and that's a key element of our success."
As a company that has proven itself with a multitude of successful deals, CFA has built a strong reputation for managing complex financial transactions, acquisitions, and recapitalizations with its innovative bridge and mezzanine programs. CFA has successfully funded assets such as multifamily residential, hotels, office buildings, medical facilities, and retail.