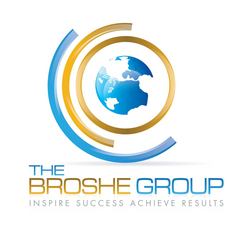 10 Minutes to Success gives people access to expertise that will demystify what it takes to make six-plus figures
Toronto (PRWEB) October 30, 2009
The Broshe Group is pleased to announce the launch of its new business coaching program, 10 Minutes to Success. The program provides business coaching to motivated individuals who want to learn how to enhance their company, career and lives.
"10 Minutes to Success gives people access to expertise that will demystify what it takes to make six-plus figures," said Melissa Evans, President and CEO of The Broshe Group. "It helps them gain freedom and spend time doing what they love to do, as opposed to feeling trapped, overwhelmed, and underpaid."
With 10 Minutes to Success, more people can now take advantage of The Broshe Group's business coaching services by telephone and email. The program allows clients to receive one-on-one business coaching via telephone and their email inbox. It's the ultimate solution for business owners, executives, managers and entrepreneurs who require less hands-on interaction or simply want to receive coaching based on their schedule.
As its name indicates, 10 Minutes to Success can help clients start improving their business or career with just a single 10-minute coaching session. They can learn how to improve processes, time management, and delegating skills to enhance their effectiveness and results. Clients of the program can also expect to gain more balance and control, so they can create more free time for family, friends and hobbies.
10 Minutes to Success takes a distinctive approach to delivering business coaching. It gives people worldwide a convenient way to tap into the more than 15 years of experience of Evans, the Guru of Implementation (SM). A self-made millionaire by age 31, Evans is a successful entrepreneur with expertise in a broad range of industries. Her results-driven business coaching has helped many clients--from large corporations like Microsoft, Motorola and ESPN to small startups and individuals--achieve tremendous success.
"The Broshe Group has a proven track record of helping clients increase earnings and improve efficiencies," Evans said. "We inspire success and achieve results through a proven methodology. We pride ourselves on helping people live fuller lives through increasing their earnings and putting systems in place to free themselves up to do other things."
The 10 Minutes to Success business coaching program is available for just $150 a month. For more information, visit http://www.10minutestosuccessprogram.com or call 888-621-8785.
About The Broshe Group
Founded in 2001 by Melissa Evans, MHA, PMP, The Broshe Group works with business people who want to become more effective, profitable and successful while increasing their free time and enjoyment of life. Its team of seasoned experts uses a practical, results-oriented approach to make it easier for business owners, executives, managers and entrepreneurs to realize their goals and enhance their lives. The company offers a variety of in-depth consultation and programs, including business coaching, consulting, and mentoring. Unlike other companies, The Broshe Group guarantees a return on investment if clients closely follow its proven formulas and strategies for generating profits. A privately-held firm, The Broshe Group maintains offices in Kennesaw, Ga., U.S.A. and Toronto, Ontario, Canada.
###