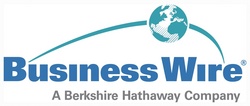 SAN FRANCISCO (PRWEB) May 28, 2008
Business Wire's new Company NewsCenter provides state-of-the-art, real-time online newsroom management for public relations and investor relations professionals. The flexible and cost effective system may be added seamlessly to a company's website, enabling media, consumers and investors quick access to press releases, which post in real-time when issued over Business Wire, and other critical company data as well as RSS news feeds.
Easy Management Tools
Through the Company NewsCenter management console, communications professionals can add, delete and update key company data and documents immediately and easily using a new, self-publishing tool. Sections for press kits, bios, events and photos are just a few of the options now available. RSS/XML feeds, keyword search and website analytics can also be utilized.
Crisis Communications Planning
Company NewsCenter also offers the ability to prepare and maintain a special area for future use. Sometimes called a "dark site" due to its hidden nature, it is ideally suited for crisis communications planning - a must for any organization. In today's rapid-fire world of communicating, it is imperative that a company be able to respond immediately with pertinent and accessible information.
Partnership
Business Wire has teamed with TEKgroup International, Inc., a premiere web content management systems provider, to offer Company NewsCenter to its members.
About TEKgroup International, Inc.
TEKgroup International, Inc., an award-winning Internet software and services company founded in 1998, develops E-business software solutions for the public relations industry. TEKgroup clients include Accenture, Best Buy, Carlson Hotels Worldwide, CIGNA, Delta Air Lines, Inc., Detroit Lions, Ford Motor Company, VMS, Volkswagen, Walgreens and the Public Relations Society of America. TEKgroup maintains offices in Pompano Beach, FL and Ann Arbor, MI. The TEKgroup 2008 Online Newsroom Survey results can be found on http://www.tekgroup.com.
About Business Wire
Business Wire, a Berkshire Hathaway company, is utilized by thousands of member companies and organizations to transmit their full-text news releases, regulatory filings, photos and other multimedia content to journalists, news media, trade publications, institutional and individual investors, financial information services, regulatory authorities, Internet portals, information websites, business-to-business decision-makers and consumers worldwide. With a news distribution network spanning 150 countries and 45 languages, Business Wire's multi-channel delivery network has access to dozens of international and national news agency networks throughout the Americas, Europe, Asia, the Middle East and Africa.
The Business Wire news network is powered by its patented NX high-speed data platform and supports XML, XHTML and XBRL code to deliver the most sophisticated news file to enhance news release interactivity, customization and search engine optimization. Business Wire has 31 bureaus in cities including New York, San Francisco, Los Angeles, Chicago, Boston, Miami, Paris, Frankfurt, London, Brussels, Tokyo, Toronto and Sydney with reciprocal offices throughout the world. Business Wire was founded in 1961.